Can You Pass This Basic Mathematical Quiz?
10 Questions
| Total Attempts: 704
---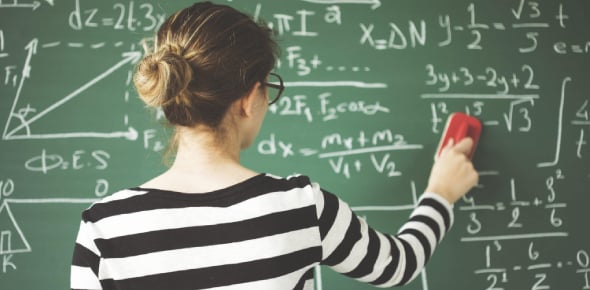 Do you love solving puzzles or word problems? Are you smart enough to calculate numbers in mind? If yes, then attempt this quiz to test your analytical and problem-solving skills. Read the questions carefully as they are tricky. So, let's try out the quiz. All the best!
---
1.

Directions - choose >, < or = for this expression. 1219 ______ 1192

A.&nbsp

B.&nbsp

C.&nbsp

2.

Directions - choose >, < or = for this expression. 4567 ______ 7654

A.&nbsp

B.&nbsp

C.&nbsp

3.

Directions - Is this number ODD or EVEN? 1298

4.

Directions - Is this number ODD or EVEN? 123,456,789,001

5.

What is the value of the 7 in 6,712.

A.&nbsp

B.&nbsp

C.&nbsp

D.&nbsp

6.

What is the value of the 9 in 9,134.

A.&nbsp

B.&nbsp

C.&nbsp

D.&nbsp

7.

Finish this pattern! 3, 8, 13, 18, ____, ____, ____

A.&nbsp

B.&nbsp

C.&nbsp

D.&nbsp

8.

If Mr Zeier has 2 one dollar bills, 2 quarters, 3 dimes, a nickel and 3 pennies, how much money does Mr Zeier have?

A.&nbsp

B.&nbsp

C.&nbsp

D.&nbsp

9.

Count the money shown on the chalkboard.

A.&nbsp

B.&nbsp

C.&nbsp

D.&nbsp

E.&nbsp

10.

Mrs Williamson bought a new book for $3.78. She paid with a $5 bill. How much change should Mrs Williamson receive?

A.&nbsp

B.&nbsp

C.&nbsp

D.&nbsp

E.&nbsp