Personal Life Of The Jonas Brothers!
13 Questions
| Total Attempts: 735
---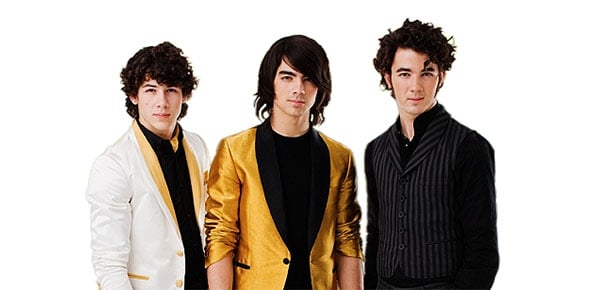 The Jonas Brothers is an American pop rock band which includes Kevin Jonas, Joe Jonas, and Nick Jonasare. They formed a band group in 2005 and became popular by appearing in Disney Channel Television Network. They were born and brought up Wyckoff and later moved to Little Falls, New Jersey. This quiz has been created for fans to test their knowledge about Jonas Brother's personal life. So, let's try out the quiz. All the best!
---
1.

What is Joe Jonas favourite cereal?

A.&nbsp

B.&nbsp

C.&nbsp

D.&nbsp

E.&nbsp

2.

What is Joe Jonas middle name?

A.&nbsp

B.&nbsp

C.&nbsp

D.&nbsp

E.&nbsp

3.

The youngest jobro name is?

A.&nbsp

B.&nbsp

C.&nbsp

D.&nbsp

E.&nbsp

4.

What was Nick Jonas diagnosed with?

A.&nbsp

B.&nbsp

C.&nbsp

D.&nbsp

E.&nbsp

5.

What is Kevin's favourite starbucks drink?

A.&nbsp

B.&nbsp

C.&nbsp

D.&nbsp

E.&nbsp

6.

For new year's eve 2007 and 2008 where did the Jonas brother's perform?

A.&nbsp

B.&nbsp

C.&nbsp

D.&nbsp

E.&nbsp

7.

What is Kevin's favourite ice cream?

A.&nbsp

B.&nbsp

C.&nbsp

D.&nbsp

E.&nbsp

8.

What is the Jonas brother's number 1 hit this year?

A.&nbsp

B.&nbsp

C.&nbsp

D.&nbsp

E.&nbsp

9.

Did nick date Hannah Montana?

A.&nbsp

B.&nbsp

C.&nbsp

D.&nbsp

E.&nbsp

10.

Which Jonas brother was born in Texas?

A.&nbsp

B.&nbsp

C.&nbsp

D.&nbsp

11.

What was the name of the tv show the Jonas brothers did?

A.&nbsp

B.&nbsp

C.&nbsp

D.&nbsp

12.

What are the Jonas brothers parents names?

A.&nbsp

B.&nbsp

C.&nbsp

D.&nbsp

13.

Who is Kevin Jonas married to?

A.&nbsp

B.&nbsp

C.&nbsp

D.&nbsp