How Much Do You Know About Selena Gomez?
17 Questions
| Attempts: 615
---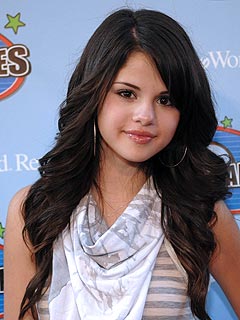 How much do you know about selena gomez take this quiz to find out ! and please also take my other quizzes XX thank youu
---
You May Get
Everything
You know everything about her!!
Nearly Everything
You know nearly everything
& many more results.
Start this quiz
to find your result.
1.

What is her fav colour??

A.&nbsp

B.&nbsp

C.&nbsp

2.

What is her fav movie??

A.&nbsp

B.&nbsp

C.&nbsp

3.

Wats her fav song??

A.&nbsp

Crush crush crush - paramore

B.&nbsp

Old blue jeans - hannah montana

C.&nbsp

4.

Who is her best friend??

A.&nbsp

B.&nbsp

C.&nbsp

5.

Which jobro did she date??

A.&nbsp

B.&nbsp

C.&nbsp

6.

Wat is her fav number??

A.&nbsp

B.&nbsp

C.&nbsp

7.

Wats her fav food??

A.&nbsp

B.&nbsp

C.&nbsp

8.

Wat is her fav fruit??

A.&nbsp

B.&nbsp

C.&nbsp

9.

Wats the name of her character in wizards of waverly place??

A.&nbsp

B.&nbsp

C.&nbsp

10.

Whens her bday???

A.&nbsp

B.&nbsp

C.&nbsp

11.

Wats her middle name??

A.&nbsp

B.&nbsp

C.&nbsp

12.

Wats her fav sport??

A.&nbsp

B.&nbsp

C.&nbsp

13.

Wat does selena prefer,acting or singing??

A.&nbsp

B.&nbsp

C.&nbsp

14.

Wats her fav school subject ??

A.&nbsp

B.&nbsp

C.&nbsp

15.

Selena owns over 20 pairs of wat kind of shoes??

A.&nbsp

B.&nbsp

C.&nbsp

16.

How tall is she??

A.&nbsp

B.&nbsp

C.&nbsp

17.

What does selena play??

A.&nbsp

B.&nbsp

C.&nbsp