Take This Quiz On Harry Potter And The Deathly Hallows!
10 Questions
| Total Attempts: 1714
---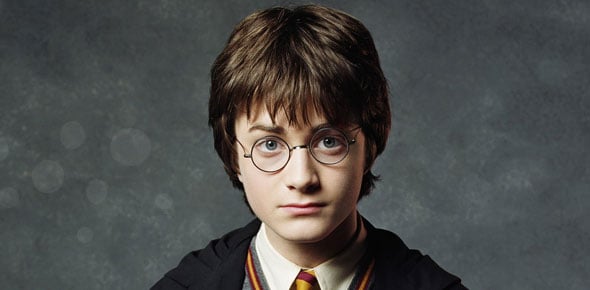 'Harry Potter and the Deathly Hallows' is a novel written by JK Rowling and the seventh and final novel of the Harry Potter series which was published and released in the United States by Bloomsbury Publishing. The story revolves around the final confrontation between the Wizard Harry Potter and Lord Voldemort. This quiz has been developed to test your knowledge about the events and characters involved 'Harry Potter and Hallow Series. ' So, let's try out the quiz. All the best!
---
1.

At Level Four in the Ministry, what colour paper airplanes flew in the lift?

A.&nbsp

B.&nbsp

C.&nbsp

D.&nbsp

E.&nbsp

2.

Who was the master of the Elder Wand after Albus Dumbledore?

A.&nbsp

B.&nbsp

C.&nbsp

D.&nbsp

E.&nbsp

3.

What form does Kingsley's Patronus take?

A.&nbsp

B.&nbsp

C.&nbsp

D.&nbsp

E.&nbsp

4.

Not being able to produce food out of thin air is number what of Gamp's five Exceptions of Elemental Transfiguration?

A.&nbsp

B.&nbsp

C.&nbsp

D.&nbsp

E.&nbsp

5.

What colour is Hermione's dress during the wedding?

A.&nbsp

B.&nbsp

C.&nbsp

D.&nbsp

E.&nbsp

6.

What colour is Teddy Lupin's hair in the photo that Remus shows Harry and Fleur?

A.&nbsp

B.&nbsp

C.&nbsp

D.&nbsp

E.&nbsp

7.

Bill and Fleur live on the outskirts of which town?

A.&nbsp

B.&nbsp

C.&nbsp

D.&nbsp

E.&nbsp

8.

Who is Royal in Potterwatch?

A.&nbsp

B.&nbsp

C.&nbsp

D.&nbsp

E.&nbsp

9.

What was the only thing left in Kreacher's cupboard?

A.&nbsp

A copy of the Tales of Beedle the Bard

B.&nbsp

C.&nbsp

A copy of Nature's Nobility; a Wizarding Genealogy

D.&nbsp

A copy of Quidditch Teams of Britain and England

E.&nbsp

10.

Who kills Mad-Eye Moody?

A.&nbsp

B.&nbsp

C.&nbsp

D.&nbsp

E.&nbsp