Can You Pass This UPSC Prelim Mock Test?
13 Questions
| Total Attempts: 160
---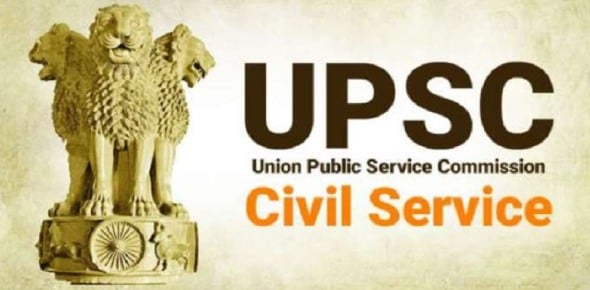 Civil Services exam is one of the most reputed and toughest exams in India. UPSC stands for Union Public Service Commission which is India's central agency for conducting various exams like Civil Services, IFS, NDA, CDS etc. This quiz has been developed to test your knowledge and prepare you for the Mock Prelim Test. The following questions are based on the UPSC pattern. So, let's try out the quiz. All the best!
---
1.

Arrange the following functionaries in ascending order of their positions in the Table of Precedence i. Holders of Bharat Ratna decoration ii. Chief Election Commissioner iii. Attorney General of India iv. Chief Justice of India v. Former President

A.&nbsp

B.&nbsp

C.&nbsp

D.&nbsp

2.

Which of the following items is part of the Concurrent List in the Indian Constitution?

A.&nbsp

Relief and Rehabilitation of persons

B.&nbsp

C.&nbsp

D.&nbsp

3.

The present system of recruitment to All-India Services and some of the higher Central Services is based on the recommendations of i. Kothari Committee ii. Satish Chandra Committee iii. Gore Committee iv. Charles Correa Committee v. Macaulay Committee

A.&nbsp

B.&nbsp

C.&nbsp

D.&nbsp

4.

5. Consider the following statements 1. The National Human Rights Commission (NHRC) came in to being as a result of an executive resolution 2. The chairman and members of the NHRC are appointed by the president on the recommendations of a 5-member committee consisting of the Prime Minister as its head Choose the right answer:

A.&nbsp

B.&nbsp

C.&nbsp

D.&nbsp

Neither 1 nor two are true

5.

In which year, India would participate in the International Student Assessment (PISA)?

A.&nbsp

B.&nbsp

C.&nbsp

D.&nbsp

6.

Which Indian personality has been appointed the WHO regional director for South-East Asia?

A.&nbsp

B.&nbsp

C.&nbsp

D.&nbsp

7.

Which union ministry has launched 'RDP INDIA 2019 app' for Republic Day parade?

A.&nbsp

B.&nbsp

C.&nbsp

Ministry of Information and Broadcasting

D.&nbsp

Ministry of Women and Child Development

8.

Atal Setu, which is in news recently, is built across which river in Goa?

A.&nbsp

B.&nbsp

C.&nbsp

D.&nbsp

9.

Who has been conferred the Assam Republic Day Journalism Award 2019?

A.&nbsp

Dhirendra Nath Chakraborty

B.&nbsp

C.&nbsp

D.&nbsp

10.

Which state government has decided to launch Yuva Swabhiman Yojana for urban poor youth?

A.&nbsp

B.&nbsp

C.&nbsp

D.&nbsp

11.

Who has become the first Indian transgender to be honoured with Padma Shri?

A.&nbsp

B.&nbsp

C.&nbsp

D.&nbsp

12.

Who is the head of IRDAI committee to identify Systemically Important Insurers (SII)?

A.&nbsp

B.&nbsp

C.&nbsp

D.&nbsp

13.

Who has become Pakistan's first Hindu woman judge?

A.&nbsp

B.&nbsp

C.&nbsp

D.&nbsp