Test On Evangelism! Trivia Questions Quiz
10 Questions
| Attempts: 217
---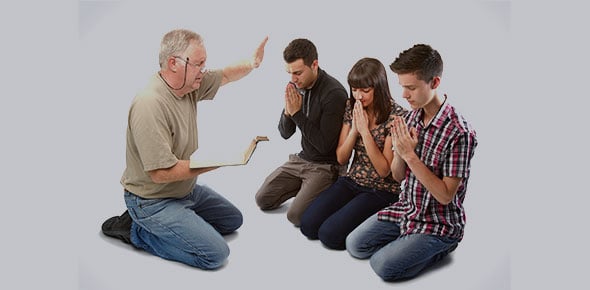 Covers pages 6-21 of Acts (Kantola/Reynolds, PPH), and chapters 1-3 of the Acts of the Apostles in the Bible.
---
1.

What other titles would be appropriate for the Book of Acts besides "The Acts of the Apostles"?

A.&nbsp

B.&nbsp

The Acts of the Holy Spirit.

C.&nbsp

The Acts of the Risen Lord.

D.&nbsp

E.&nbsp

2.

The Book of Acts is: (choose the best answer)

A.&nbsp

The history of the Church's birth.

B.&nbsp

A textbook of evangelism and missions.

C.&nbsp

A doctrinal commentary on the New Birth.

D.&nbsp

3.

The events of the Book of Acts cover a period of about _______ years, from A.D. _____ to _____.

A.&nbsp

B.&nbsp

C.&nbsp

D.&nbsp

4.

To what does "the former treatise" refer?

5.

According to the reading assignment, in which book of the Old Testament is a specific prophecy given regarding Judas Iscariot, who betrayed Jesus?

6.

The three words that stand out in Jesus' final commission to His disciples are power, witnesses and _______.

7.

What method was used to make the final selection of Judas' successor as an apostle?

A.&nbsp

B.&nbsp

C.&nbsp

D.&nbsp

8.

The Church was born by both formality and creed.

A.&nbsp

B.&nbsp

9.

Besides being king, what office did Peter say David held?

10.

What scriptural authority exists to support the argument that the manifestation of tongues in the Church has ceased?