Do You Have What IT Takes To Be A Proffesional Swimmer?
19 Questions
| Total Attempts: 3557
---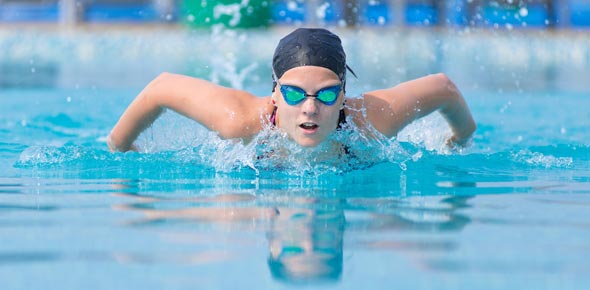 Do you love to swim well then here's the quize for you!
---
You May Get
Future Champion
Hurry!!!! Get on a swim team right nw you have exactly what it takes to swim!!!
Not Ready Yet =[
Yes, You can swim, but you're not ready to be a star yet!
1.

Do you think you can swim well?

A.&nbsp

B.&nbsp

Not as well as some people

2.

Can you do freestyle

A.&nbsp

B.&nbsp

Not at all or not very well

3.

Can You Swim backstroke

A.&nbsp

B.&nbsp

4.

Can you swim breaststroke

5.

Can you swim butterfly

6.

Can you dive

7.

Are you comfortable diving from hiegts about 3 feet from the water

A.&nbsp

B.&nbsp

8.

Do you have time to devote to practicing and doing meets

9.

Do you consdior yourself in shape

10.

Do you feel you can swim long distances like 100 yards without stopping?

11.

Do you enjoy swimming

12.

Do you have any fears of the water

13.

Can you flip in the water

14.

Are you willing to put up with the hard work and possible injuries that come with swimming

15.

Are you willing to pay the money that will be needed to join swimming classes and teams

16.

Do you think that swimming is your future

17.

Are you going to try swimming

18.

Which result do you think you will get

A.&nbsp

B.&nbsp

19.

Do you like this quiz