Are You An Appetizer, Meal, Fruit, Or Dessert?
8 Questions
| Attempts: 154
---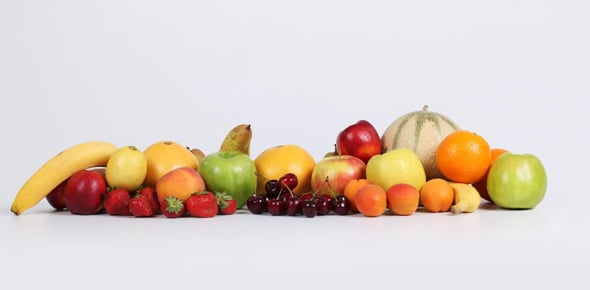 Take this fun quick and easy quiz to find out if you're an appetizer, a meal, a fruit, or a dessert! Are you a follower? Are you a leader? Do you have an exciting personality? Or are you shy and friendly?
---
You May Get
Appetizer
You like to help out and be part of small groups. You should try entering a contest and get the feeling of standing out and being a winner.
Meal
You like to be in the center stage out everything. You should try not being so bossy and hyper, though, because it may get you in trouble in the future.
& many more results.
Start this quiz
to find your result.
1.

It's time for school shopping! Which backpack do you choose?

A.&nbsp

A striped lime green and pink one with your initails on it

B.&nbsp

C.&nbsp

One with your favorite Disney characters on it

D.&nbsp

A plain pink one with three rhinestones on it

2.

You're getting your list of classes for sixth grade today. You hope that your first class is...

A.&nbsp

B.&nbsp

C.&nbsp

D.&nbsp

3.

If you could choose to be anything in the whole world, you would be a...

A.&nbsp

B.&nbsp

C.&nbsp

D.&nbsp

4.

You get to pick out a new hairdo for the first day of school. You choose...

A.&nbsp

A high ponytail held by a big sparkly hairtie

B.&nbsp

C.&nbsp

D.&nbsp

5.

Your mom says that you have to buy a new bottle of shampoo. What flavor do you choose?

A.&nbsp

B.&nbsp

C.&nbsp

D.&nbsp

6.

You are invited to a wedding. So, you have to go buy a fancy new dress. What dress do you choose?

A.&nbsp

A long, white elegant one with green lace

B.&nbsp

A bright pink sparkly one with white bows

C.&nbsp

A sky blue short dress with green polka dots

D.&nbsp

A lime green knee-length one with ruffles

7.

You get a $10 gift card to iTunes for your birthday and an iPod! What's the first kind of song that you're going to put on your iPod?

A.&nbsp

B.&nbsp

C.&nbsp

D.&nbsp

8.

If you could choose to play any instrument in the whole world, which one would you choose?

A.&nbsp

B.&nbsp

C.&nbsp

D.&nbsp