Only A True Anime Lover Should Take This Quiz!
10 Questions
| Total Attempts: 1087
---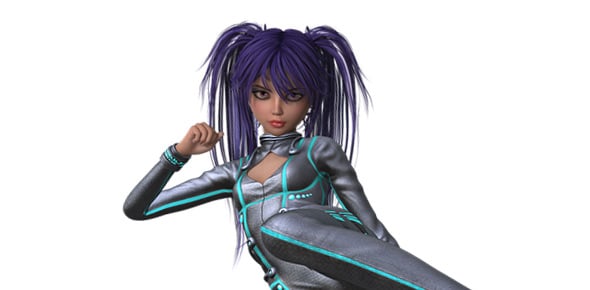 The word 'anime' is coined from the Japanese term for animation, which emphasizes more on vibrant colourful graphics, animated characters and fictional themes. In Western countries, anime movie is strictly watched and more popular which has fascinated a large audience through television and the internet. This quiz has been created for anime lovers who are crazy for anime movies and TV series. So, let's try out the quiz. Have fun!
---
1.

Zero no Tsukaima features a main girl called?

A.&nbsp

B.&nbsp

C.&nbsp

D.&nbsp

E.&nbsp

2.

In an anime, there is a girl called Rizel Iwaki. What does she do when she cries?

A.&nbsp

B.&nbsp

C.&nbsp

Makes a high pitched screech

D.&nbsp

E.&nbsp

Revfels split personality

3.

Maiku Kamishiro, Miina Miyafuji and Karen Onodera have one thing in common it is?

A.&nbsp

B.&nbsp

C.&nbsp

D.&nbsp

E.&nbsp

4.

In Rozen maiden, there is a game that takes place to decide who can become a perfect doll. the game is called?

A.&nbsp

B.&nbsp

C.&nbsp

D.&nbsp

E.&nbsp

5.

Hazuki from a anime called ..ukuyo.. .o.n ph..e has 2 personalities. the other personality is called? ( dots are missing letters )

A.&nbsp

B.&nbsp

C.&nbsp

D.&nbsp

E.&nbsp

6.

Sakai Yuji is from which anime?

A.&nbsp

B.&nbsp

C.&nbsp

D.&nbsp

E.&nbsp

7.

Tenshi no Shippo is about loved pets being reborn. but how many pets does Goro Mutsumi have?

A.&nbsp

B.&nbsp

C.&nbsp

D.&nbsp

E.&nbsp

8.

He is my master consists of how many episodes? (not including specials)

A.&nbsp

B.&nbsp

C.&nbsp

D.&nbsp

E.&nbsp

9.

In the anime air (or air tv to some) the 'girl in the sky' refers to?

A.&nbsp

B.&nbsp

C.&nbsp

D.&nbsp

E.&nbsp

10.

In elfen lied there is a diliquent who is numbered #35 but her real name is?

A.&nbsp

B.&nbsp

C.&nbsp

D.&nbsp

E.&nbsp