How Well Do You Know American Dad?
7 Questions
| Total Attempts: 868
---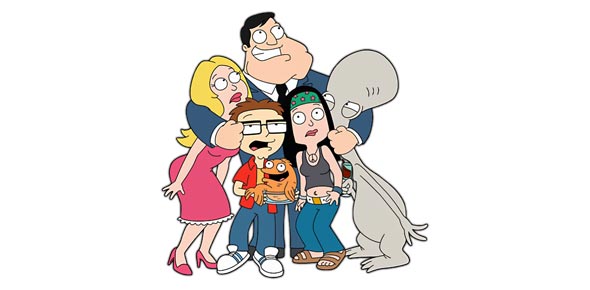 Good morning, USA! I've got a feeling that there's a wonderful quiz coming your way as we put your knowledge of the great sitcom from the mind of Seth Macfarlane to the test. How well do you know American Dad? Let's take a look and find out!
---
1.

What is the colored half circle on the fridge of the Smith's family fridge?

A.&nbsp

B.&nbsp

C.&nbsp

Treat level of the country

D.&nbsp

2.

What is Stan Smith Allergic to?

A.&nbsp

B.&nbsp

C.&nbsp

D.&nbsp

3.

What state do the Smith's live in?

A.&nbsp

B.&nbsp

C.&nbsp

D.&nbsp

4.

Who is Roger?

A.&nbsp

B.&nbsp

C.&nbsp

D.&nbsp

5.

Where dose Stan work?

A.&nbsp

B.&nbsp

C.&nbsp

D.&nbsp

6.

HOw long has roger been on Earth

A.&nbsp

B.&nbsp

C.&nbsp

Scine American dad premired

D.&nbsp

7.

Who is Clouse?

A.&nbsp

B.&nbsp

C.&nbsp

D.&nbsp