Take This Quiz On Romeo And Juliet By William Shakespeare!
10 Questions
| Total Attempts: 361
---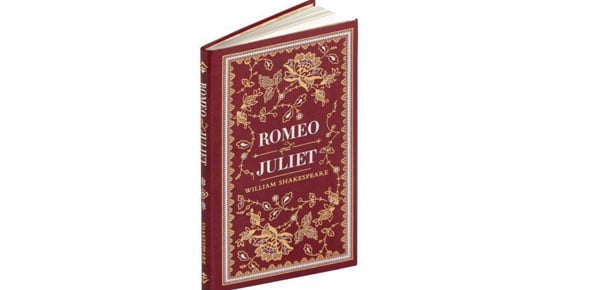 Everything is fair in love and war and Romeo and Juliet is the perfect tragedy about both. William Shakespeare wrote this tragedy which was one of the most popular plays during his lifetime. The play is about two lovers named Romeo and Juliet, whose deaths ultimately reconcile their feuding families. This quiz has been designed to test your knowledge about the events and characters of the play. So, let's try out the quiz. All the best!
---
1.

At the start of this play, a fight between Romeo and Tybalt leads to the Prince putting Tybalt in jail

A.&nbsp

B.&nbsp

2.

In Act I, scene i Romeo is upset because

A.&nbsp

Rosaline broke up with him.

B.&nbsp

He has been banished from Verona.

C.&nbsp

Rosaline does not return his love.

D.&nbsp

Juliet does not return his love.

E.&nbsp

He was not invited to the Capulet party.

3.

Who performs Romeo and Juliet's marriage?

A.&nbsp

B.&nbsp

C.&nbsp

D.&nbsp

4.

Who is the fairy that Mercutio says visits Romeo in dreams?

A.&nbsp

B.&nbsp

C.&nbsp

D.&nbsp

5.

Where do Romeo and Juliet meet?

A.&nbsp

B.&nbsp

C.&nbsp

D.&nbsp

At the pier from which Malvolio is departing for Spain

6.

Which character first persuades Romeo to attend the feast?

A.&nbsp

B.&nbsp

C.&nbsp

D.&nbsp

7.

What, at first, does Juliet claim that Romeo hears the morning after their wedding night?

A.&nbsp

B.&nbsp

C.&nbsp

D.&nbsp

8.

To what does Romeo first compare Juliet during the balcony scene?

A.&nbsp

B.&nbsp

C.&nbsp

D.&nbsp

9.

Who discovers Juliet after she takes Friar Lawrence's potion?

A.&nbsp

B.&nbsp

C.&nbsp

D.&nbsp

10.

Who proposes that a gold statue of Juliet be built in Verona?

A.&nbsp

B.&nbsp

C.&nbsp

D.&nbsp