Psychology Quiz On Child Behaviour Disorders - Qp3
---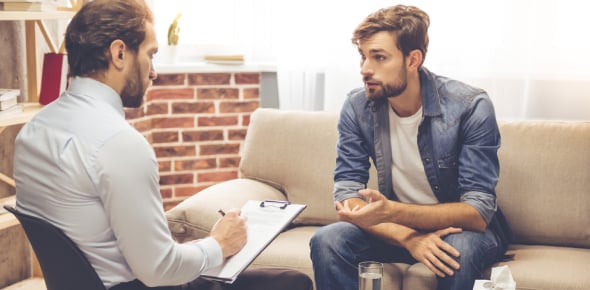 Just like adults, children are not immune to psychological disorders. Being that you are planning on becoming a Psychiatrist, you must have some knowledge on some of the behavior disorders affecting children. The most common disruptive behavior disorders include oppositional defiant disorder, conduct disorder, and attention deficit hyperactivity disorder. Take up this Psychology quiz and see how much you know about them.
---
1.

Temperament can be described as a characteristic mode of behaviour or the typical reaction a person will tend to exhibit.

A.&nbsp

B.&nbsp

2.

Psychologists tend to disagree that a difficult or 'irritable' temperament in younger life can indicate vulnerability and/or a risk of later issues.

A.&nbsp

B.&nbsp

3.

Research conducted by ______ found evidence to suggest that mothers who were stressed and anxious before the birth will normally continue to have those problems after the birth, possibly to the extent the baby's arrival has made the situation worse.

A.&nbsp

B.&nbsp

C.&nbsp

D.&nbsp

4.

Resilience as a topic is increasingly becoming a focus of research for psychologists interested in investigating 'positive psychology'.

A.&nbsp

B.&nbsp

5.

The five main risk factors include:

A.&nbsp

B.&nbsp

C.&nbsp

D.&nbsp

E.&nbsp

F.&nbsp

G.&nbsp

6.

______, have defined attachment as: "an intense emotional relationship that is specific to two people, that endures over time, and in which prolonged separation from the partner is accompanied by stress and sorrow."

A.&nbsp

B.&nbsp

C.&nbsp

D.&nbsp

7.

Match the following statements:

8.

Attachment disorder' is the name given to a syndrome that children who have had little or no early experience of attachments can exhibit.

A.&nbsp

B.&nbsp

9.

Children of consistent parents grow up with feelings of insecurity and anxiety, leading to low self-confidence, lack of an ability to trust others and difficulties with controlling their behaviour.

A.&nbsp

B.&nbsp

10.

Match the following statements:

B.

When children can be mindful of the consequences of their actions, any temptation to act impulsively is likely to be curbed, particularly if they have developed the ability to be empathetic.