Witch Lionking Lion Are You
5 Questions
| Attempts: 369
---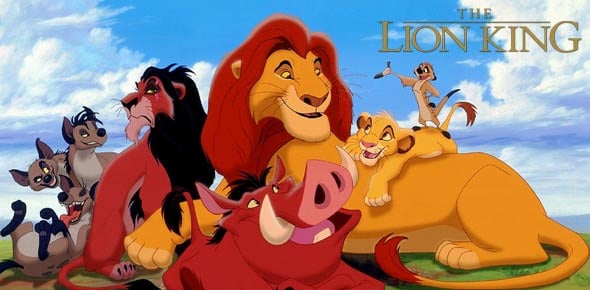 If your a lionking fan then you!
---
You May Get
You are nala!!!!!!!
Nala is a pretty lioness and would never hurt a fly.And loves her cubs so mutch.But if you try san hurt simba or the cubs you will get it hard and i mean real hard!!!!
You are Simba
Simba is a brave male lion and loves nala and his 3 cubs with all his heart.And he realy realy hates out landers espeshily zira!!!
& many more results.
Start this quiz
to find your result.
1.

What is your faveroute couler?

A.&nbsp

B.&nbsp

C.&nbsp

D.&nbsp

E.&nbsp

2.

What is your faveroute food???

A.&nbsp

B.&nbsp

C.&nbsp

D.&nbsp

E.&nbsp

3.

Who would you want to be????

A.&nbsp

B.&nbsp

C.&nbsp

D.&nbsp

E.&nbsp

4.

What is your favoute season???

A.&nbsp

B.&nbsp

C.&nbsp

D.&nbsp

E.&nbsp

5.

What is your favourte animal ???

A.&nbsp

B.&nbsp

C.&nbsp

D.&nbsp

E.&nbsp