Who's Your Driving Personality?
10 Questions
| Attempts: 367
---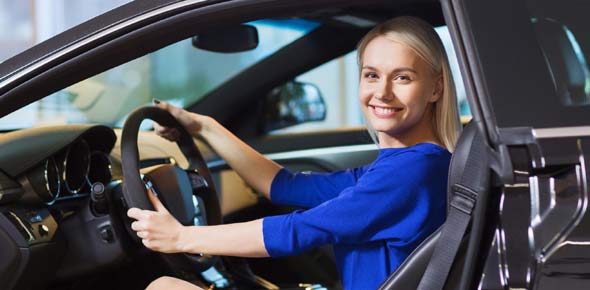 Who you are behind the wheel is who you are behind your masks. So what kind of driver are you?
---
You May Get
Speed Racer
You're on a mission, and you're all business. Nothing stands between you and your goals, least of all the speed limit.
Death Race 2000
You're all about looking out for #1... and you always have the right of way. Take cover, well... everyone!
& many more results.
Start this quiz
to find your result.
1.

Type the lower case letter, no period or parenthesisYou see a stranded motorist. What do you do? (type the lower case letter, no period)a.) Help diagnose their car and get it back on the road.b.) Let them use my cell phone.c.) Pay no attention as I drive by. I have more important things to do.d.) Splash them with a puddle as I drive by, laughing maniacally.

A.&nbsp

B.&nbsp

C.&nbsp

D.&nbsp

E.&nbsp

2.

Do you have bumper stickers on your car? a.) yes b.) no

3.

What do you look for in a car? a.) I want something with SERIOUS style. Money is no object. b.) It needs to be fast, like bending the laws of physics-fast. c.) If it runs and I can buy it with one paycheck and still have money left over, it's a keeper. d.) Reliability and practicality

A.&nbsp

B.&nbsp

C.&nbsp

D.&nbsp

4.

What is your most comfortable speed on the highway?a.) I don't know exactly - The speedometer only goes to 120.b.) The legal, posted speed limit, of course.c.) Six miles per hour over the speed limit, since cops mostly get you when you're past seven.d.) As fast as I need to.

A.&nbsp

B.&nbsp

C.&nbsp

D.&nbsp

E.&nbsp

5.

Which best describes the condition of your current ride?a.) Customized to the max.b.) The same as the day it rolled off the factory floor.c.) Stock on the outside, rocket engine on the inside.d.) Held together with duct tape.

A.&nbsp

B.&nbsp

C.&nbsp

D.&nbsp

6.

Your car just died and you are flat broke. What do you do?a.) Take the bus.b.) Teach pansies on the bike path that road rage isn't just for the interstate.c.) Call in some favors. You're never broke when you're well connected.d.) Pick up an empty, burnt out wreck from the junk yard and slap a lawn chair in it.

A.&nbsp

B.&nbsp

C.&nbsp

D.&nbsp

7.

Do you ever text and drive?a.) Never. Going twice the speed limit takes all my concentration.b.) Sometimes, but only when necessary.c.) Only all the time! I'm the multi-task master.d.) Wait, isn't "text" a noun?

A.&nbsp

B.&nbsp

C.&nbsp

D.&nbsp

8.

Have you ever had a pair of fuzzy dice hanging from your mirror?a.) yes b.) no

9.

What modifications would you make to your car?a.) None. Modifications void the factory warranty.b.) I would install spikes on the front bumper.c.) As many secret gadgets as I could fit.d.) Short bursts of flight would do the trick.

A.&nbsp

B.&nbsp

C.&nbsp

D.&nbsp

10.

You see a bank robbery getaway in progress. What do you do?a.) Follow the robbers to thier lair, take matters into your own hands and bring them to justice.b.) Follow the robbers to thier lair, take matters into your own hands and steal thier loot.c.) Nothing. You were on your way to an all-you-can-eat seafood buffet. Serious business.d) Call the police, then tune in at ten.

A.&nbsp

B.&nbsp

C.&nbsp

D.&nbsp