Which Tdi Camper Are You, Owen, Duncan, Heather, Eva, Or Noah
9 Questions
| Attempts: 1403
---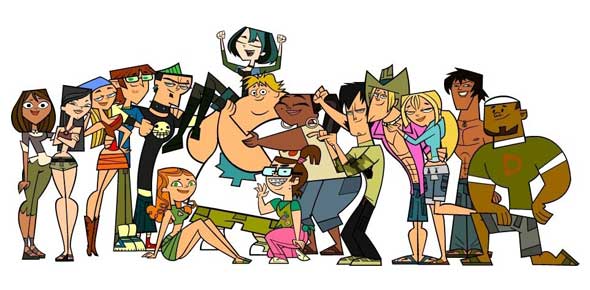 Total Drama Island is a season of Total Drama that involves twenty-two contestants, all of whom volunteered to be involved. The group is split into teams of eleven, the Screaming Gophers and the Killer Bass. Which camper are you?
---
You May Get
owen
you like to party and eat
heather
you like yourself and your a little bossy
& many more results.
Start this quiz
to find your result.
1.

What is your hobby?

A.&nbsp

B.&nbsp

C.&nbsp

D.&nbsp

E.&nbsp

2.

Where do you spend most of your time?

A.&nbsp

B.&nbsp

C.&nbsp

In the comfort of your home

D.&nbsp

E.&nbsp

In your room gossiping about school

3.

Is your personality?

A.&nbsp

B.&nbsp

C.&nbsp

D.&nbsp

E.&nbsp

4.

If you could have anything it would be?

A.&nbsp

B.&nbsp

C.&nbsp

D.&nbsp

A get out of jail forever pass

E.&nbsp

5.

3 words discribing you are?

A.&nbsp

Sarcastic, not-active, read-a-holic

B.&nbsp

C.&nbsp

D.&nbsp

E.&nbsp

Strong, tempered, stronger

6.

Your?

A.&nbsp

B.&nbsp

C.&nbsp

D.&nbsp

E.&nbsp

7.

Your best friends are?

A.&nbsp

B.&nbsp

C.&nbsp

D.&nbsp

E.&nbsp

8.

Your favorite color is?

A.&nbsp

B.&nbsp

C.&nbsp

D.&nbsp

E.&nbsp

9.

You want to be?

A.&nbsp

B.&nbsp

C.&nbsp

The person who escaped from juvie the most

D.&nbsp

E.&nbsp