Which Simpsons Character Are You Most Like?
9 Questions
| Attempts: 153
---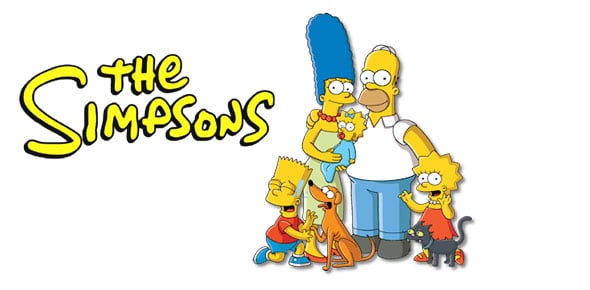 About a million characters are on The Simpsons t. V show. Find out which one YOU are mostly like by taking this quiz featuring a LOT of popular simpsons people like Homer,Bart,and many more!
---
You May Get
Your twin is .........Homer!
You and the yellow potbellied pig share a lot.You're are both naturally messy,not the brightest, and eat.A LOT. But on the inside, you are a very caring person who can't stand to see his family upset.(Except,for of course,his sister-in-laws.) No one should mess with your beer,and Marge loves you for who you truly are.The only thing to say after all this is... D'OH!
How-diddly-delightful...............Ned!
The Flanders must have a long lost cousin! There aren't many Neds in this quiz,only the nicest and holiest people. The rarest character in the Simpsons,Ned is a nice guy who has been through tragedy.He lost his wife due to Homer's stupidity and has to raise his two boys himself through the way of God.You're both quiet and keep things to yourself,and,(ahem) VERY muscular under that sweater.In the future, you will be greatly rewarded for your deeds.
& many more results.
Start this quiz
to find your result.
1.

When was the last time you ate today?

A.&nbsp

B.&nbsp

C.&nbsp

When I showed up at my Dad's house

D.&nbsp

When i was at the soup kitchen

E.&nbsp

F.&nbsp

After I filled water balloons with dog poop

2.

What's your favorite hairstyle?

A.&nbsp

B.&nbsp

C.&nbsp

D.&nbsp

E.&nbsp

F.&nbsp

Does that include my mustache?

3.

Who's your secret love?

A.&nbsp

B.&nbsp

C.&nbsp

D.&nbsp

It changes from day to day

E.&nbsp

F.&nbsp

4.

Who's your worst enemy?

A.&nbsp

Those no-good people who steal things

B.&nbsp

C.&nbsp

D.&nbsp

E.&nbsp

F.&nbsp

5.

How would you sum up yourself in one word?

A.&nbsp

B.&nbsp

C.&nbsp

D.&nbsp

E.&nbsp

F.&nbsp

6.

What's one item you can't live without?

A.&nbsp

B.&nbsp

C.&nbsp

D.&nbsp

E.&nbsp

F.&nbsp

7.

Where is your usual hangout?

A.&nbsp

B.&nbsp

C.&nbsp

D.&nbsp

E.&nbsp

F.&nbsp

8.

What would be your dream baby's name?

A.&nbsp

B.&nbsp

C.&nbsp

D.&nbsp

E.&nbsp

F.&nbsp

9.

What would your dream be?

A.&nbsp

For the Duff Guy to die so I could be him

B.&nbsp

C.&nbsp

For my husband to get healthy

D.&nbsp

For my Mom and Dad to get back together

E.&nbsp

For Rev.Lovejoy to let me be the pastor

F.&nbsp

For this stupid quiz to be over