Which Cullen Girl Are You? Alice, Bella, Rosalie Or Esme
13 Questions
| Attempts: 587
---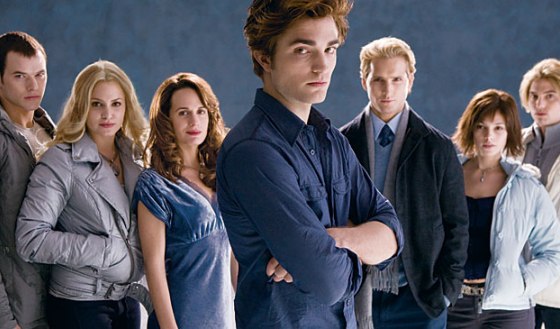 What cullen girl are you most like? ? ? ? Alice, bella, rosalie or esme
---
You May Get
alice cullen
You are fun and very energetic, but sometimes others can see you the wrong way, strange and different. You admit that you are quite different but so different is better than original. You love your own style and the type of guy you like is a guy who needs looking after, blonde and handsome. You like your cars FAST!!!! and you try to be polite at all times even when its hard. YOU ARE ALICE CULLEN!!!!!!
bella swan
You keep yourself to yourself and you may like someone, but you won't admit it. Sometimes you have a choice between one boy and the other which can be sort of mean, but you know what you want. Mysterious, charming, romantic and overall protective. You don't like people fussing over you at all and hate any sort of attention so you try to stay low, wear normal clothes, drive a truck. You do things that people never notice, but in your case no matter what you do someones bound to notice because let's face it your quite pretty and the more you ignore people the more they want you. YOU ARE BELLA SWAN!!!!!!!
& many more results.
Start this quiz
to find your result.
1.

What is your fav mythical creature??

A.&nbsp

B.&nbsp

C.&nbsp

Werewolf. they are amazing

D.&nbsp

2.

Pick a letter

A.&nbsp

B.&nbsp

C.&nbsp

D.&nbsp

3.

What's your ideal car????

A.&nbsp

B.&nbsp

C.&nbsp

I don't need to drive my man can

D.&nbsp

4.

Be honest who's your fav cullen guy??

A.&nbsp

B.&nbsp

C.&nbsp

D.&nbsp

5.

Who is your fav cullen girl????

A.&nbsp

B.&nbsp

C.&nbsp

D.&nbsp

6.

Who's your fav werewolf

A.&nbsp

B.&nbsp

C.&nbsp

D.&nbsp

7.

Who is your fav human character????

A.&nbsp

B.&nbsp

C.&nbsp

D.&nbsp

8.

What is the best part of a baseball game

A.&nbsp

Watching your man with the dodgy bat manouver

B.&nbsp

C.&nbsp

D.&nbsp

9.

Which best describes you????

A.&nbsp

B.&nbsp

C.&nbsp

D.&nbsp

10.

Who's your overall fav character

A.&nbsp

B.&nbsp

C.&nbsp

D.&nbsp

E.&nbsp

F.&nbsp

G.&nbsp

H.&nbsp

I.&nbsp

J.&nbsp

K.&nbsp

L.&nbsp

M.&nbsp

N.&nbsp

O.&nbsp

P.&nbsp

11.

What music is your style

A.&nbsp

B.&nbsp

C.&nbsp

D.&nbsp

12.

Do you think robert pattinson can sing????

A.&nbsp

B.&nbsp

C.&nbsp

D.&nbsp

Hes's okay but i have to be polite

13.

Did you enjoy this quiz???

A.&nbsp

B.&nbsp

C.&nbsp

Im saying yes to be polite

D.&nbsp