Which Clique Girl Are You? Massie, Dylan, Alicia, Kirsten Or Claire?
5 Questions
| Attempts: 2135
---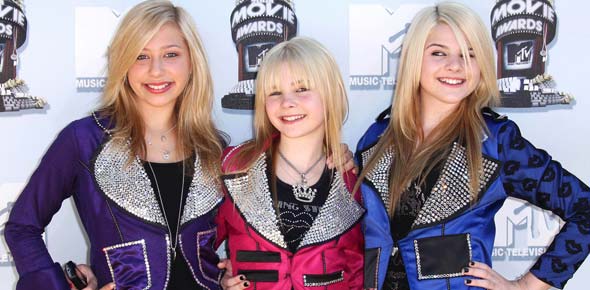 Find out which Clique girl YOU'RE most like! (Remember that results do not exactly portray one's personality and should not be offensive but a compliment!)
---
You May Get
You are a . . . MASSIE
Congrats on being the all-high-and-mighty Massie of the Clique! You are the leader of the pack, the alpha wolf. You know you're the boss. You can be a bit insensitive to others feelings, and don't often reveal your own, unless it's someone you really trust. You are quick-witted and clever, and your scheming mind comes in handy. You love to gossip, and you are very persuasive, and you always know how to get what you want, not to mention your great opinion on style! You are the perfect Massie!
You are a . . . DYLAN
Congrats on being the funny and beautiful Dylan of the Clique! You are the one with all the jokes, and always know how to lighten the mood. You can be a bit obsessive about some things (like your weight and your looks) and tend to complain about it. You just have to remember that you are beautiful inside and out. You are used to the spotlight for you get it often. In an argument, you tend to take the side of the winning person. Everyone loves you for your light and carefree attitude. You are the perfect Dylan!
& many more results.
Start this quiz
to find your result.
1.

Your mom just told you that you're going on a trip to Bahamas. What new bathing suit style do you buy?

A.&nbsp

Anything that doesn't make you look fat

B.&nbsp

C.&nbsp

A blue one-piece from Target

D.&nbsp

A stringy red bikini that shows off your tan

E.&nbsp

2.

You and your friends are in a fight! What do you do?

A.&nbsp

Try to get everyone back together.

B.&nbsp

Find new friends. Who needs them?

C.&nbsp

Take the side of whoever seems to be winning.

D.&nbsp

Nothing. They're all going to come back to you anyway.

E.&nbsp

3.

SHOE SHOPPING!!!! What style shoe do you buy?

A.&nbsp

Keds. They're comfy, and come in so many colors!

B.&nbsp

Nude heels. They make your legs look thinner!

C.&nbsp

Whatever you saw Lauren Conrad wearing in Us Weekly

D.&nbsp

E.&nbsp

Anything that's Ralph Lauren.

4.

It's the first day of school! What are you thinking about?

A.&nbsp

I hope I didn't gain any weight over the summer . . .

B.&nbsp

Maybe they'll like me today . . .

C.&nbsp

BOYS! Flirting is key. . .

D.&nbsp

Need to get the good grades . . .

E.&nbsp

Everything! Clothes, hair, the people need their fashion example!

5.

Your first kiss! What do you want it to be like?

A.&nbsp

Kisses for bets are way more fun . . .

B.&nbsp

Who cares? A kiss is a kiss, just make it last!

C.&nbsp

There has to be other people there, what's PDA without the P?

D.&nbsp

Just hope that my mom doesn't see!

E.&nbsp