Which Character From El Cuarto Misterioso Are You?
9 Questions
| Total Attempts: 29940
---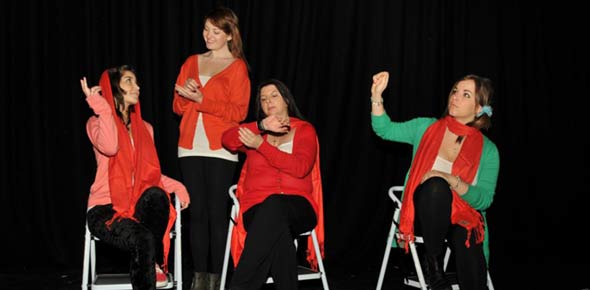 As the school year is wrapping up for Spanish 3 students, it also means the infamous made-for-classroom Spanish TV drama, "El Cuarto Misterioso," is coming to an end. The absurd plot, silly characters and stiff acting make it a highly entertaining show. It may be embarrassing to admit, but many of us come to class hoping we'll get to watch the next episode and find out what happens next. So without further ado, if you've ever wondered whether you're more of a José or Conchita, now is your chance to find out.
---
You May Get
Rafael
You're charming, but you also have an ambitious streak to you. You're very suave and make friends easily, which is convenient because you have the nicest car to drive them around in. You pride yourself in being a jack of all trades who loves to try new things.
José
You are thoughtful and well-mannered. Your friends' parents probably love you. You abide by most rules, but more importantly, you are guided by your sense of what's right. You are a hard worker who never backs down from a challenge.
Ana
You might come off as quiet when people first meet you, but once you come out of your shell, you are extremely witty. You are smart and polite but have a bit of a mischievous side with your friends. You always stick up for yourself and your family. You are also very stylish.
Francisco
You are an energetic and motivated goal-setter who doesn't take no for an answer. People are at ease due to your outgoing personality, and they look up to you as a leader. Your laid back attitude and great sense of humor make you a lot of fun to be around.
Conchita
You enjoy being the center of attention, but that doesn't mean you can't be sensitive, as well. You are very expressive and creative and don't mind showing off your talents, either. When you make mistakes, you are honest about it and fix them right away. You're a true team player.
Sandra
You aren't afraid to put yourself out there, and this strategy usually works pretty well for you! You are curious by nature, especially when it comes to learning about new cultures. You love making friends and believe the best way to get to know someone is by sharing a dance with them.
1.

What is your favorite school subject?

A.&nbsp

B.&nbsp

C.&nbsp

D.&nbsp

E.&nbsp

F.&nbsp

2.

What is the best place to hang out with friends?

A.&nbsp

B.&nbsp

C.&nbsp

D.&nbsp

E.&nbsp

F.&nbsp

3.

You enter el cuarto misterioso. Which item in the room intrigues you the most?

A.&nbsp

B.&nbsp

C.&nbsp

D.&nbsp

Old letters and photographs

E.&nbsp

F.&nbsp

4.

What do you enjoy doing after school?

A.&nbsp

B.&nbsp

C.&nbsp

D.&nbsp

E.&nbsp

F.&nbsp

Stalking people on social media

5.

What's your favorite genre of music?

A.&nbsp

B.&nbsp

C.&nbsp

D.&nbsp

E.&nbsp

F.&nbsp

6.

What's the best way to work out?

A.&nbsp

B.&nbsp

C.&nbsp

D.&nbsp

E.&nbsp

F.&nbsp

7.

What's your favorite color?

A.&nbsp

B.&nbsp

C.&nbsp

D.&nbsp

E.&nbsp

F.&nbsp

8.

Who is your favorite character in El Cuarto Misterioso?

A.&nbsp

B.&nbsp

C.&nbsp

D.&nbsp

E.&nbsp

F.&nbsp

9.

If you could pick one word to describe yourself, what would it be?

A.&nbsp

B.&nbsp

C.&nbsp

D.&nbsp

E.&nbsp

F.&nbsp