Which Character From El Cuarto Misterioso Are You?
9 Questions
| Total Attempts: 16948
---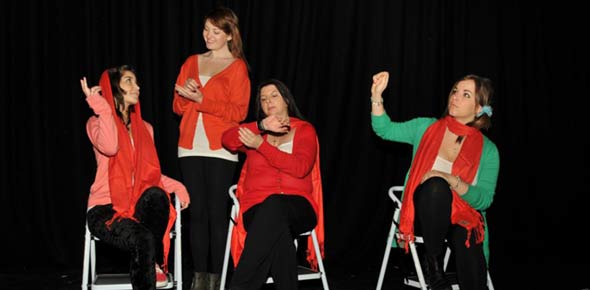 As the school year is wrapping up for Spanish 3 students, it also means the infamous made-for-classroom Spanish TV drama, "El Cuarto Misterioso," is coming to an end. The absurd plot, silly characters and stiff acting make it a highly entertaining show. It may be embarrassing to admit, but many of us come to class hoping we'll get to watch the next episode and find out what happens next. So without further ado, if you've ever wondered whether you're more of a José or Conchita, now is your chance to find out.
---
1.

What is your favorite school subject?

A.&nbsp

B.&nbsp

C.&nbsp

D.&nbsp

E.&nbsp

F.&nbsp

2.

What is the best place to hang out with friends?

A.&nbsp

B.&nbsp

C.&nbsp

D.&nbsp

E.&nbsp

F.&nbsp

3.

You enter el cuarto misterioso. Which item in the room intrigues you the most?

A.&nbsp

B.&nbsp

C.&nbsp

D.&nbsp

Old letters and photographs

E.&nbsp

F.&nbsp

4.

What do you enjoy doing after school?

A.&nbsp

B.&nbsp

C.&nbsp

D.&nbsp

E.&nbsp

F.&nbsp

Stalking people on social media

5.

What's your favorite genre of music?

A.&nbsp

B.&nbsp

C.&nbsp

D.&nbsp

E.&nbsp

F.&nbsp

6.

What's the best way to work out?

A.&nbsp

B.&nbsp

C.&nbsp

D.&nbsp

E.&nbsp

F.&nbsp

7.

What's your favorite color?

A.&nbsp

B.&nbsp

C.&nbsp

D.&nbsp

E.&nbsp

F.&nbsp

8.

Who is your favorite character in El Cuarto Misterioso?

A.&nbsp

B.&nbsp

C.&nbsp

D.&nbsp

E.&nbsp

F.&nbsp

9.

If you could pick one word to describe yourself, what would it be?

A.&nbsp

B.&nbsp

C.&nbsp

D.&nbsp

E.&nbsp

F.&nbsp