Which 1d Member Are You Most Likely To Be With?
8 Questions
| Total Attempts: 230
---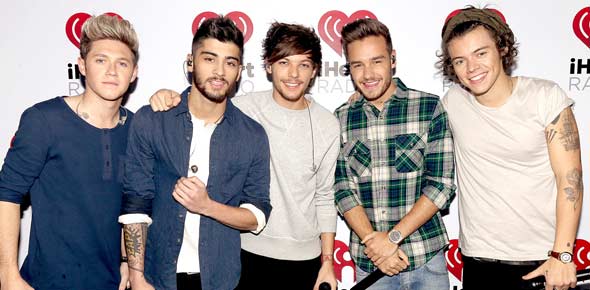 Which 1D member would most likely fall in love with you? Find out here!
---
You May Get
Harry Styles
You and Harry have so much in common! You two are just meant to be together.
Louis Tomlinson
You and Louis would make a great couple!
Zayn Malik
You two are just alike! You guys would be great together!
Liam Payne
Liam would fall in love with you in a heartbeat! He is just like you!
Niall Horan
You and Niall are destined to be together!
1.

What is your favorite movie?

A.&nbsp

B.&nbsp

C.&nbsp

D.&nbsp

E.&nbsp

2.

What is your favorite book?

A.&nbsp

B.&nbsp

C.&nbsp

Guinness Book of World Records

D.&nbsp

E.&nbsp

3.

What do you want to be when you grow up?

A.&nbsp

B.&nbsp

C.&nbsp

D.&nbsp

E.&nbsp

4.

Who is your favorite BTR Member?

A.&nbsp

B.&nbsp

C.&nbsp

5.

Which of the following are you known as?

A.&nbsp

B.&nbsp

C.&nbsp

D.&nbsp

E.&nbsp

6.

What is your favorite color?

A.&nbsp

B.&nbsp

C.&nbsp

D.&nbsp

7.

What is your favorite animal?

A.&nbsp

B.&nbsp

C.&nbsp

D.&nbsp

E.&nbsp

8.

Which name do you like?

A.&nbsp

B.&nbsp

C.&nbsp

D.&nbsp