What Should Your Nickname Be?
5 Questions
| Attempts: 2323
---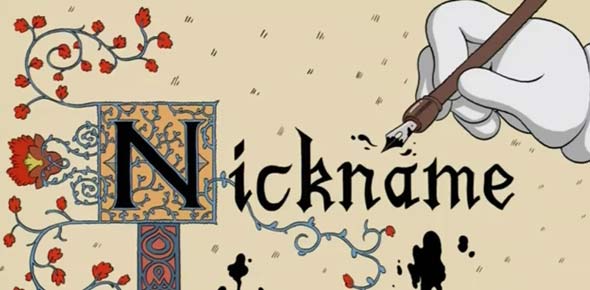 This quiz is a fun quiz to take if you are bored or just wanting something to do. You could also take this quiz if you are looking for a humorous nickname.
---
You May Get
Your Nickname is......
Pookie: You are fun to be around but also lovable!!
Your Nickname is...
Sunshine: You shine like the sun!! You brighten up everyone's day :)
& many more results.
Start this quiz
to find your result.
1.

What is your favorite color?!?!

A.&nbsp

B.&nbsp

C.&nbsp

D.&nbsp

2.

What kind of pet would you most want to have??

A.&nbsp

B.&nbsp

C.&nbsp

D.&nbsp

3.

What color hair do you have??

A.&nbsp

B.&nbsp

C.&nbsp

D.&nbsp

4.

What are your Favorite kinds of movies??

A.&nbsp

B.&nbsp

C.&nbsp

D.&nbsp

5.

What best describes you??

A.&nbsp

B.&nbsp

C.&nbsp

D.&nbsp

E.&nbsp