What Kind Of Anime Are You, Sweet, Cute Or Mean Or Always Angry?
5 Questions
| Total Attempts: 253
---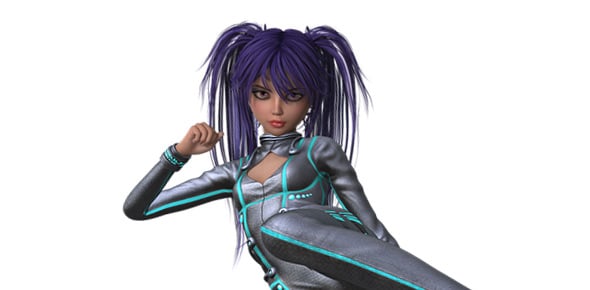 XD
---
You May Get
Sweet
Sweet and nice and love to help!You love to tinker with things!
Angry All the Time
Angry all the time, soften up! ya know!!
Mean
your so meaaaan! You made this girl cry! ya ya ya ya know... ya nuh, nuh nuh that *sniffle* your so mean you made me cry *wahhhh, cries* D'X
Cute
Cute and fluffy boys tend to swarm around you! (if ur a boy your gunna hate me for getting this result) okay well oAo owo'
1.

Whats your favorite TV show!?

A.&nbsp

Where people get hurt, hahah abuse yay! Me: I'm scared uhmmm *backs away*

B.&nbsp

I dunno.. sumthing HAPPAY!

C.&nbsp

Naturo (the bloody episodes, yay) Me: ewww uhmm okay....

D.&nbsp

Uhm.... ooh thats shiney....ummm Poke'mon I guess *smiles cutley*

2.

SWORD FIGHT! Theres a bad guy and a good guy they are bothing passing on while we speak, who do save?

A.&nbsp

Bad guy yeah! Then kill the good guy! Yay blood Me: ewww again with the blood!

B.&nbsp

I dunt know and dunt care let them both die * goes and sits in the corner and is emo *

C.&nbsp

D.&nbsp

If I were to pick it'd be the good guy, um but i dont wanna get in between fights sorry *runs away and gets cops *

3.

Cute, Sweet, Mean or Angry at all times?

A.&nbsp

B.&nbsp

C.&nbsp

D.&nbsp

Mean, let me go hurt someone's feelings!

4.

Fave drink?

A.&nbsp

Achahol and beer and stuff even though im under 21

B.&nbsp

C.&nbsp

Watah nice and fresh and refreshing *huff inhales then sneezes*

D.&nbsp

Gape juice (yes its supossed be wifout a r)

5.

This is all the questions! Last one pik ur fave smiley!

A.&nbsp

B.&nbsp

C.&nbsp

D.&nbsp

;'< crying cuz i love to make ppl cry