What Is My Twilight Personallity Quiz?
10 Questions
| Total Attempts: 127
---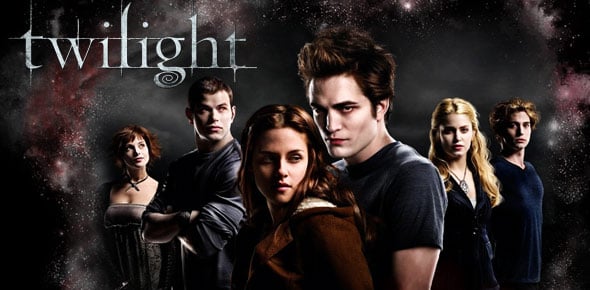 Do people wanna know what is there Twilight pearsonallity well this is your chance to know!
---
You May Get
Your Personality is Edward Cullun!
Yay,you are Edward because you are very calm and you encorage people to reach there goals.Sometimes you are angry with your siblings (PLUS HE IS SO HOT OMG!)But deep inside you will forgive them!
Your Personality Is Bella Swan!
Cool,You are calm at times and angry when you are the last to know things.And when people make fun of you such as Emmet. And you are angry when people lie to you!But deep inside you are a sweet and loveable!(Awesom Work Bella)
Your Personality Is Alice Cullun!
Awesom,You are Alice Cullun you are a very sweet girl and loveable but sometimes you want to do everything sometimes you get mad at your siblings because they don't tell you things and you find out other way!(Keep up the awesom work Alice!)
Your Personality is Rosalie Hale
Nice,You are Rosalie Hale sometimes you mean but you are nice deep down inside you are nice to people and you want to show it but you are to stubborn to show it but you love to help people!(Keep up the good stubborn Rosalie!)
Your Personality is Jacob Black!
Sweet, You are a pain sometimes but you try to be a tough guy/girl and you have a nasty attuide with people and sometimes you show affiction for people and you do the most dangerous stuff for the one you have a crush on!And you are a show off!(Keep up the hottness Jacob!)
Your Personality Is Emmet Cullun!
Yay,you are Emmet youare always making fun of people and make them sad. And you love to make them feel like they don't have the guts to do this or that and you can!And they can't do stuff that you can do well he/she proved you wrong when Bella punched Jacob in the face!(Nice work Emmett!)
Your Personality Is Carlise Cullun!
Woo Hoo, you are Carlise because you always want to help people and you always exprees yourself.And nobody tells you what to do you are your own person and nobody can get in your way.You o stuff you put your mind to!(Nice work Carlise)
Your Personality Is Esme Cullun
Cool,you are Esme because you are a very loveable person and you do not hide it and you tell people you do and you are you are not ashamed to imeted it!(Keep up the fanstasic work Esme!)
1.

What do you describe personality as?

A.&nbsp

B.&nbsp

C.&nbsp

D.&nbsp

2.

Do you make fun of people and say you can't do this you can't do that?

A.&nbsp

B.&nbsp

3.

Are you a loveable person?

A.&nbsp

B.&nbsp

4.

Do you encorage people to reach there goals and make people feel calm?

A.&nbsp

B.&nbsp

5.

Do you describe yourself a tough guy/girl?

A.&nbsp

B.&nbsp

6.

Do you want to do everything?

A.&nbsp

B.&nbsp

7.

Are you jealous of someone?(Tell the truth)

A.&nbsp

B.&nbsp

8.

Do you think you can do everything and other people can't?

A.&nbsp

B.&nbsp

9.

Who do you describe your self as?

A.&nbsp

B.&nbsp

C.&nbsp

D.&nbsp

E.&nbsp

F.&nbsp

G.&nbsp

H.&nbsp

10.

Do you think you can do anything you put your mind to?

A.&nbsp

B.&nbsp