Warrior Cats, What Is Your Life
10 Questions
| Attempts: 1054
---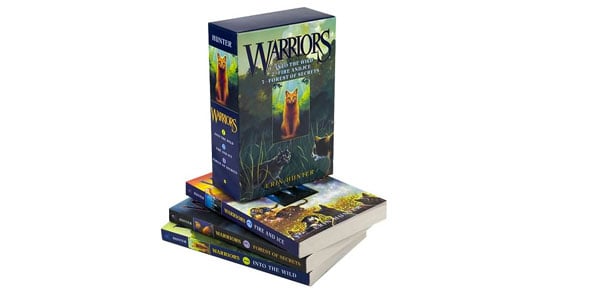 This is a quiz were you will learn your warrior life! hope you enjoy it! GIRLS ONLY
---
You May Get
Whitetip
You are whitetip a snow white shadow clan she-cat. You are kind,fierce in battle and loyal.You are the best hunter in the clan.Your mate is Brokenclaw the next deputy.
Silverfire
You are a thunder clan she-cat one of the youngest warriors there. You are a gray with black paws and green eyes. You are the best hunter and fighter in the clan. you are also, sweet, fierce, and you have good judgement. You have no mate but you like Thunderfur the next dep.
& many more results.
Start this quiz
to find your result.
1.

WHAT CLAN WOULD YOU WANT TO BE IN?

A.&nbsp

B.&nbsp

C.&nbsp

D.&nbsp

2.

WHAT IS YOUR FAV. FOOD?

A.&nbsp

B.&nbsp

C.&nbsp

D.&nbsp

3.

WHAT ARE YOU BETTER AT?

A.&nbsp

B.&nbsp

C.&nbsp

D.&nbsp

4.

WHAT RANK WOULD YOU WANT TO BE IN?

A.&nbsp

B.&nbsp

C.&nbsp

D.&nbsp

5.

WHAT IS YOUR PERSONALITY?

A.&nbsp

B.&nbsp

C.&nbsp

D.&nbsp

6.

WHAT COLOR IS YOUR CORE COLOR?

A.&nbsp

B.&nbsp

C.&nbsp

D.&nbsp

7.

WHAT WOULD YOU DO ON AN OFF DAY FOR YOUSELF?

A.&nbsp

DISCOVER AND TAKE SOME TIME TO THINK AND BE AWAY FROM THE CLAN.

B.&nbsp

C.&nbsp

D.&nbsp

8.

WHAT WOULD YOU DO IF YOU FOUND ENEMY SCENT ON YOUR TERRITORY?

A.&nbsp

GO AFTER THEM AND RIP THEM TO SHREDS

B.&nbsp

FOLLOW THE TRAIL CATCH UP WITH THEM WHILE YOU HAVE SOME OTHER CAT REPORT IT AND ASK WHY THEY CROSSED.

C.&nbsp

TRACE IT AND SNEEK UP ON THEM

D.&nbsp

9.

WHAT WOULD YOU RATHER GET STUCK WITH?

A.&nbsp

B.&nbsp

C.&nbsp

D.&nbsp

TAKE OVER AN APPRENTICE FOR THE DAY

10.

WOULD YOU HAVE KITS?

A.&nbsp

B.&nbsp

I DON'T KNOW I'M THE YOUNGEST ONE IN THE WARRIORS DEN

C.&nbsp

D.&nbsp

I'VE HAD THREE LITTERS AND I'M YOUNG...I GUESS I WOULDN'T MIND