Warrior Cat Quiz (4 She Cats)
8 Questions
| Attempts: 3502
---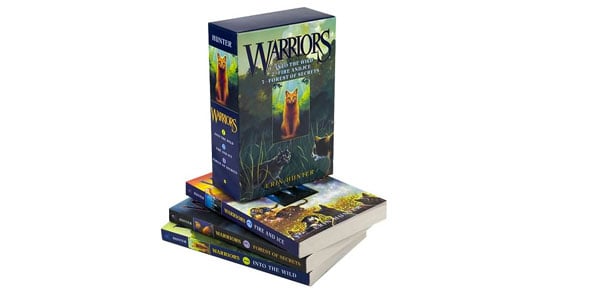 This quiz is a great way to find out your name, description, parents, mate, rank, siblings, and maybe kits!your sure to love your name and family.
---
You May Get
ravenshadow
you are a long haired black she cat with a ginger tail tip and paws.you have blue eyes and you are very passionate.your parents are brambleclaw and squirrelflight. your mate is jayfeather and your kits are moonriver shinepaw and lilypool. you are thunderclan's deputy and your siblings are briarlight and honeyfern.
stardust
you are a long haired silver she cat with dusty paws. you have blue eyes and is very dedicated to your clan.your parents are cloudtail of thunderclan and mistyfoot of riverclan. you are medicine cat of riverclan but you have a secret mate:berrynose. you have one kit: rosepetal. your siblings are mintfur and icewing.
& many more results.
Start this quiz
to find your result.
1.

What clan do you prefer to be in?

A.&nbsp

B.&nbsp

C.&nbsp

D.&nbsp

2.

Do you have a mate?

A.&nbsp

B.&nbsp

C.&nbsp

D.&nbsp

3.

What are you most described as?

A.&nbsp

B.&nbsp

C.&nbsp

D.&nbsp

4.

What pelt color would you be?

A.&nbsp

B.&nbsp

C.&nbsp

D.&nbsp

5.

What would your eye color be?

A.&nbsp

B.&nbsp

C.&nbsp

D.&nbsp

6.

What rank would you be?

A.&nbsp

B.&nbsp

C.&nbsp

D.&nbsp

7.

If you were chosen to go on a journey that starclan requested you would...

A.&nbsp

Ignore it. my clan needs me.

B.&nbsp

C.&nbsp

D.&nbsp

Ask my leader if i should go

8.

Who is your favorite character from the first series?

A.&nbsp

B.&nbsp

C.&nbsp

D.&nbsp

E.&nbsp

F.&nbsp