Warrior Cat Name, Description And Clan Quiz!
5 Questions
| Attempts: 490
---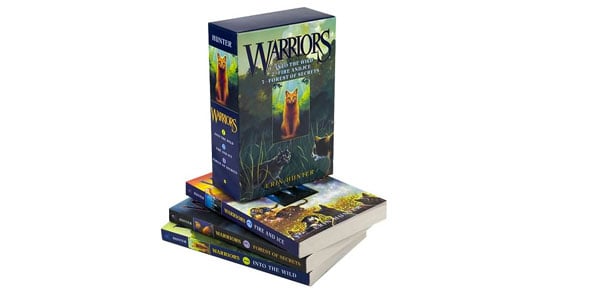 A fun thing for all yall warrior cat lovers, male or female ;3
---
You May Get
Pinepelt
Congratulations! You are Pinepelt, a pale brown tabby tom with green eyes. You are 14 moons old and live in Thunderclan. You are proud, brave and fierce in battle.
Shadowstalker
Congratulations! You are Shadowstalker, a large, night black tom with deep amber eyes and a white dash on your chest. You are defensive, agressive and ambitous and hope to become leader of Shadowclan one day.
& many more results.
Start this quiz
to find your result.
1.

You are a: (can be a female and want to be a male)

A.&nbsp

B.&nbsp

C.&nbsp

D.&nbsp

2.

Your clan was attacked by _____clan!What do you do?

A.&nbsp

Claw their pelts off and use them as bed-lining!

B.&nbsp

Fight bravely until your opponent begs for mercy

C.&nbsp

D.&nbsp

Leap into battle and discover you aren't as good as fighting as you think you are

3.

Your crush _________ asks you to go hunting, what do you do?

A.&nbsp

I don't have a crush -.-'

B.&nbsp

Smile politely and meow "Sure, why not!"

C.&nbsp

...I'M A DAMN MEDICINE CAT

D.&nbsp

I'm to young to have a crush/mate ^-^'

4.

You like:

A.&nbsp

B.&nbsp

C.&nbsp

D.&nbsp

5.

You prefer which clan:

A.&nbsp

B.&nbsp

C.&nbsp

D.&nbsp