Town Square Inner Me Quiz
8 Questions
| Total Attempts: 201
---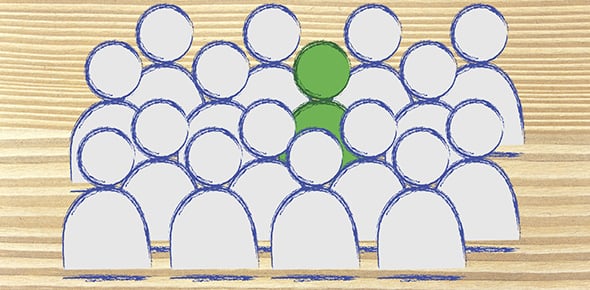 Take the Town Square Quiz to find the inner you!
---
You May Get
Flakes!
You are a Flake… Often misunderstood and frequently envied, you are sometimes known as "the talent." Because you so constantly and generously share your gifts with the world, people tend to underestimate you, and say things like, "Oh. I could do that." Riiiiiight. Find your kind in a Town Square in a CREATIVITY program.
Jocks!
You are a Jock… You have an unbelievable way of making things look easy. But you know how much work and constant dedication it takes. Life, as you know it, is no spectator sport. Find your kind in a Town Square in a WELLNESS program.
Nerds!
You are a Nerd… Remember when it was nerdy to be a nerd? What a laugh! You are now the coolest of the cool. Others finally see you as you really are: the person who develops the innovations that change the entire planet. Find your kind in a Town Square SCIENCE and ENVIRONMENT program.
Brains!
You are a Brain… Hey smarty pants. You love nothing better than a good challenge, a puzzle, a problem. Town Square is here to challenge you to….try something you've never done before. Stretch your mind and body in a CREATIVITY or WELLNESS program.
1.

When I have an hour free at home, I:

A.&nbsp

B.&nbsp

C.&nbsp

D.&nbsp

2.

The best house ever would have:

A.&nbsp

B.&nbsp

C.&nbsp

D.&nbsp

3.

I would like to take a trip to:

A.&nbsp

B.&nbsp

C.&nbsp

D.&nbsp

4.

My friends are:

A.&nbsp

B.&nbsp

C.&nbsp

D.&nbsp

5.

I can't stand:

A.&nbsp

B.&nbsp

C.&nbsp

D.&nbsp

6.

My favorite color is:

A.&nbsp

B.&nbsp

C.&nbsp

D.&nbsp

7.

My desk is:

A.&nbsp

B.&nbsp

C.&nbsp

D.&nbsp

8.

The best therapy is:

A.&nbsp

B.&nbsp

C.&nbsp

D.&nbsp