Take The Dining Etiquette Quiz!
21 Questions
| Total Attempts: 17985
---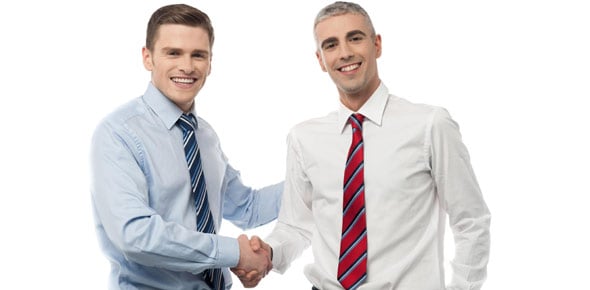 Not everyone can go to a five-star hotel and feel like they belong there. But when it comes to dining etiquette, one does not have to prep to eat with the queen but there are some things that one should always know. Do you think your dining etiquette is top-notch? Take up the quiz below and see just how much you know.
---
1.

A.&nbsp

B.&nbsp

2.

If your fork falls on the floor, apologise to everyone at the table, pick it up, clean it properly with your napkin, and continue using it.

A.&nbsp

B.&nbsp

3.

You should always pass both the salt and pepper even if only one is asked for.

A.&nbsp

B.&nbsp

4.

You should excuse yourself if you must leave the table during a meal.

A.&nbsp

B.&nbsp

5.

It is okay for you to burp throughout the meal as long as you say, "Excuse me," every time you do so.

A.&nbsp

B.&nbsp

6.

Always use the bread plate to your left.

A.&nbsp

B.&nbsp

7.

Sit up straight and keep your elbows off the table, especially when you are eating.

A.&nbsp

B.&nbsp

8.

Your water and wine glasses are located toward the right of your plate.

A.&nbsp

B.&nbsp

9.

A.&nbsp

B.&nbsp

10.

If there are two forks on the table, you should start using the fork nearest to your plate first.

A.&nbsp

B.&nbsp

11.

If there are bones in your food, it is okay for you to spit them out directly onto your plate.

A.&nbsp

B.&nbsp

12.

A.&nbsp

B.&nbsp

13.

A.&nbsp

B.&nbsp

14.

If you do not like a certain type of food, it is proper to explain in elaborate detail to the others at the table why this is so.

A.&nbsp

B.&nbsp

15.

Since it is not right to waste food, it is best to ask the waiter or your host for a doggy bag to take home the leftovers.

A.&nbsp

B.&nbsp

16.

If you are the guest, you should not order the most expensive item on the menu unless it is suggested by your host.

A.&nbsp

B.&nbsp

17.

It is okay to blow your nose into your napkin as long as you do this quietly.

A.&nbsp

B.&nbsp

18.

A.&nbsp

B.&nbsp

19.

Spoon the soup away from you and sip it from the side of the spoon.

A.&nbsp

B.&nbsp

20.

A.&nbsp

B.&nbsp

21.

Always hold a glass of white wine by the bowl.

A.&nbsp

B.&nbsp