Soal Online Mata Pelajaran Fiqih Kelas VI
---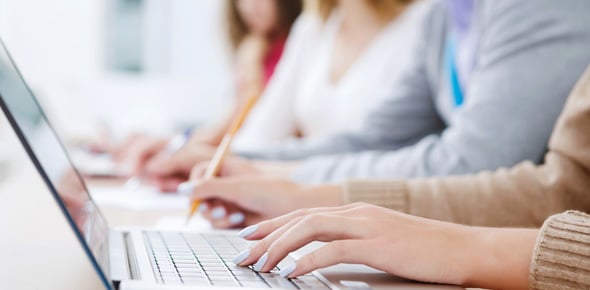 Soal ini dikerjakan secara online
---
1.

1. Mandi wajib dilakukan untuk menghilangkan ... .

A.

B.

C.

D.

Correct Answer

C. Hadas Besar

Explanation

Mandi wajib dilakukan untuk menghilangkan hadas besar. Hadas besar adalah kondisi dimana seseorang mengalami keadaan yang memerlukan mandi wajib, seperti setelah berhubungan intim, setelah haid atau nifas, setelah melahirkan, dan setelah berhenti dari haid atau nifas. Mandi wajib bertujuan untuk membersihkan tubuh dan memurnikan diri sebelum melakukan ibadah-ibadah tertentu.

2.

2. Ibadah berikut ini tidak boleh dilakukan bagi oran yang sedang haid, kecuali ... .

A.

B.

C.

D.

Explanation

Sedekah is the correct answer because it is the only option that is allowed for women who are menstruating. During menstruation, women are not allowed to perform prayers (shalat) or fast (puasa), and they are also not allowed to engage in I'tikaf (seclusion in the mosque for worship). However, they are still encouraged to give charity (sedekah) as it is not restricted by their menstrual cycle.

3.

3. Haid merupakan pertanda bahwa seorang anak perempuan sudah ... .

A.

B.

C.

D.

Explanation

The correct answer is "baligh" because "haid" refers to menstruation, which is a sign that a girl has reached puberty and is considered mature enough to fulfill religious and legal responsibilities.

4.

4. Darah yang keluar dari rahim wanita dalam batas waktu tertentu disebut ... ,

A.

B.

C.

D.

Explanation

The correct answer is "haid". Haid refers to the menstrual blood that is discharged from a woman's uterus within a specific time frame. It is a natural process that occurs in women of reproductive age and is associated with the shedding of the uterine lining. During this time, women may experience various symptoms such as abdominal cramps, bloating, and mood swings. It is a regular occurrence and typically happens once every month.

5.

5. hukum mandi untuk menghilangkan hadas besar adalah ... .

A.

B.

C.

D.

Explanation

The correct answer is "Wajib" because in Islamic law, performing the ritual of "mandi" (ritual bath) is obligatory (Wajib) in order to remove the state of "hadas besar" (major ritual impurity) caused by certain actions such as sexual intercourse or ejaculation. It is a necessary act of purification before one can engage in acts of worship or enter a sacred place.

6.

6. Masa haid bagi perempuan paling lama adalah ... .

A.

B.

C.

D.

Explanation

The correct answer is 15 days. This is because the phrase "masa haid" refers to a woman's menstrual period, and the question is asking for the longest duration of this period. Out of the given options, 15 days is the longest duration, making it the correct answer.

7.

7. hukum wudlu sebelum mandi besar adalah ... .

A.

B.

C.

D.

Explanation

The correct answer is "sunnah". In Islamic teachings, performing wudhu (ablution) before taking a ritual bath (mandi besar) is considered a recommended practice (sunnah). While it is not obligatory (wajib), it is highly encouraged and rewarded to purify oneself before engaging in major acts of worship or entering a state of ritual purity.

8.

8. salahsatu rukun mandi wajib (mandi besar) adalah … .

A.

B.

Mandi dengan air dalam bejana

C.

D.

Correct Answer

C. Membaca niat

Explanation

One of the obligatory acts of performing a major ablution (bath) is to recite the intention. This means that before starting the ritual, one must verbally express their intention to perform the major ablution. This is an important aspect of the act as it signifies the person's intention and commitment to purify themselves. It is a necessary step in fulfilling the requirements of a proper major ablution.

9.

9. Hukum khitan bagi laki-laki adalah ... .

A.

B.

C.

D.

Explanation

The correct answer is "wajib". In Islam, circumcision (khitan) is considered obligatory (wajib) for males. It is a religious duty that is strongly recommended and encouraged for Muslims. This practice is based on the teachings of Prophet Muhammad and is seen as a way to purify oneself and follow the traditions of the faith.

10.

10. Berikut ini yang bukan merupakan manfaat khitan adalah ... .

A.

B.

Melaksanakan syari'at Islam

C.

D.

Agar memperoleh uang saku yang banyak

Correct Answer

D. Agar memperoleh uang saku yang banyak

Explanation

The given options discuss the benefits of circumcision (khitan) except for "agar memperoleh uang saku yang banyak" which translates to "in order to earn a lot of pocket money". This option does not relate to the health benefits, fulfilling religious obligations, or preventing diseases, which are typically associated with circumcision. Therefore, it is not considered a benefit of circumcision.

11.

1. sejak kapan khitan di syari'atkan terhadap ummat Islam.

12.

2. Sebutkan rukun mandi wajib (mandi besar) karena haid.

13.

3. sebutkan larangan-larangan bagi orang yang sedang haid.

14.

4. apakah pengertian darah haid itu.

15.

5. tulislah niat mandi wajib (mandi besar) dengan (kalau gak bisa dengan tulisan arab, boleh dengan latin atau abajad biasa), lengkap dengan lafal niatnya.