Proportion Quiz Of Solving For X, Unit Rate
---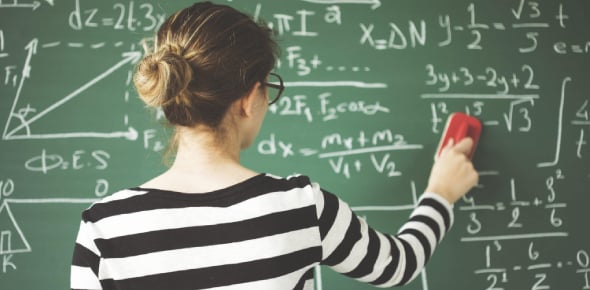 Proportion quiz to test understanding of solving for x, unit rate, yes or no
---
1.

Solve for x 4 = 8 x 4

A.&nbsp

B.&nbsp

C.&nbsp

D.&nbsp

2.

Do the following ratios solve a proportion? 1 = 9 2 4

Explanation

The given ratios do not solve a proportion because the ratio of 1 to 9 is not equivalent to the ratio of 2 to 4. In a proportion, the ratios should be equal to each other.

3.

Solve for b b = 12 4 3

A.&nbsp

B.&nbsp

C.&nbsp

D.&nbsp

4.

Using the map scale 2 inches = 20 miles, how many miles apart are cities that are 4 inches apart?

A.&nbsp

B.&nbsp

C.&nbsp

D.&nbsp

Correct Answer

C. 80 miles

Explanation

According to the given map scale, 2 inches represent 20 miles. Therefore, 1 inch represents 10 miles. If cities are 4 inches apart on the map, then the distance between them would be 4 times 10 miles, which equals 40 miles. Thus, the correct answer is 40 miles.

5.

How many different ways can you write ratios?

Explanation

There are three different ways to write ratios: as a fraction, using the word "to", or using a colon. These three methods are all valid ways to represent ratios and can be used interchangeably depending on the context.