Which Serial Killer Do You Most Identify With?
10 Questions
| Attempts: 2738
---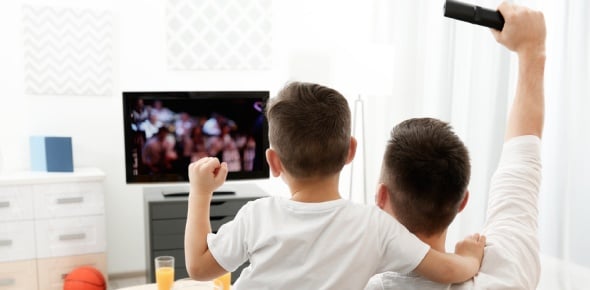 Is it Manson, Dahmer, or maybe it's Ted Bundy. Take this quiz to determine which serial killer you are most like.
---
You May Get
Ted Bundy
You are most like the infamous Ted Bundy. You are popular and attractive no one would ever expect you to be a rapist or killer. You are at the height of your game the world is your oyster. You have the potential to be successful why would you want to be a killer?
Son of Sam, David Berkowitz
The serial killer your personality most closely resembles is the Son of Sam. We all know that being average can be boring but there are better ways than killing people to make life more interesting. It might be more productive to find a hobby that makes you feel good not evil.
& many more results.
Start this quiz
to find your result.
1.

Choose your weapon.

A.&nbsp

B.&nbsp

C.&nbsp

D.&nbsp

E.&nbsp

F.&nbsp

2.

Choose the puppy you think is the cutest.

A.&nbsp

B.&nbsp

C.&nbsp

D.&nbsp

E.&nbsp

F.&nbsp

3.

Which of the following is your favorite novel?

A.&nbsp

B.&nbsp

C.&nbsp

D.&nbsp

E.&nbsp

F.&nbsp

4.

Which flower do you think smells the best?

A.&nbsp

B.&nbsp

C.&nbsp

D.&nbsp

E.&nbsp

F.&nbsp

5.

Choose an ink blot.

A.&nbsp

B.&nbsp

C.&nbsp

D.&nbsp

E.&nbsp

F.&nbsp

6.

What is your favorite type of soft drink?

A.&nbsp

B.&nbsp

C.&nbsp

D.&nbsp

E.&nbsp

F.&nbsp

7.

Which was your WORST subject in school?

A.&nbsp

B.&nbsp

C.&nbsp

D.&nbsp

E.&nbsp

F.&nbsp

8.

Which your favorite breakfast cereal?

A.&nbsp

B.&nbsp

C.&nbsp

D.&nbsp

E.&nbsp

F.&nbsp

9.

Choose your favorite famous art work.

A.&nbsp

B.&nbsp

C.&nbsp

D.&nbsp

E.&nbsp

F.&nbsp

10.

What is your favorite type of meat?

A.&nbsp

B.&nbsp

C.&nbsp

D.&nbsp

E.&nbsp

F.&nbsp