Which Fiddler Cast Member Are You?
14 Questions
| Attempts: 192
---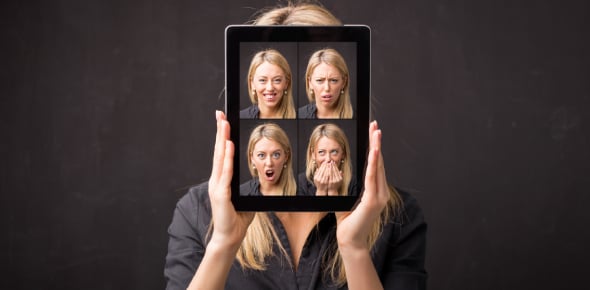 Are you a Tevye or a lowly bagel seller?
---
You May Get
Rory Schrobilgen
Never content with your station life, you always aim for higher ground. You are ambitious, charismatic, and hardworking, but quick to criticize. while you are well liked by your friends and family, you always feel the need to defeat them with your sonic vibrato.
Olivia Thompson
Literally the chillest person there. Totally cool with whatever flows the boat and just kind of there for the end-of-the-show cast party. But that dont mean you dont got killah pipez.
& many more results.
Start this quiz
to find your result.
1.

Where would you like to go on your next vacation?

A.&nbsp

B.&nbsp

C.&nbsp

D.&nbsp

E.&nbsp

F.&nbsp

G.&nbsp

H.&nbsp

2.

Pick an animal

A.&nbsp

B.&nbsp

C.&nbsp

D.&nbsp

E.&nbsp

F.&nbsp

G.&nbsp

H.&nbsp

3.

Pick a Fabric

A.&nbsp

B.&nbsp

C.&nbsp

D.&nbsp

E.&nbsp

F.&nbsp

G.&nbsp

H.&nbsp

I.&nbsp

4.

What clique do you belong to in school?

A.&nbsp

B.&nbsp

C.&nbsp

D.&nbsp

E.&nbsp

F.&nbsp

G.&nbsp

H.&nbsp

I.&nbsp

5.

Pick an AHS character

A.&nbsp

B.&nbsp

C.&nbsp

D.&nbsp

E.&nbsp

F.&nbsp

G.&nbsp

H.&nbsp

I.&nbsp

6.

Pick a production

A.&nbsp

B.&nbsp

C.&nbsp

D.&nbsp

E.&nbsp

F.&nbsp

G.&nbsp

H.&nbsp

I.&nbsp

7.

Pick a Food

A.&nbsp

B.&nbsp

C.&nbsp

D.&nbsp

E.&nbsp

F.&nbsp

G.&nbsp

H.&nbsp

I.&nbsp

8.

Pick an 80s movie

A.&nbsp

B.&nbsp

C.&nbsp

D.&nbsp

E.&nbsp

F.&nbsp

G.&nbsp

H.&nbsp

I.&nbsp

9.

Pick a Disney Character

A.&nbsp

B.&nbsp

C.&nbsp

D.&nbsp

E.&nbsp

F.&nbsp

G.&nbsp

H.&nbsp

I.&nbsp

10.

What's your bad habit?

A.&nbsp

B.&nbsp

C.&nbsp

I can sometimes be pretentious

D.&nbsp

E.&nbsp

F.&nbsp

I'm a bit of a know it all

G.&nbsp

H.&nbsp

11.

Pick a Teen Wolf character

A.&nbsp

B.&nbsp

C.&nbsp

D.&nbsp

E.&nbsp

F.&nbsp

G.&nbsp

H.&nbsp

I.&nbsp

12.

Pick your Poison

A.&nbsp

B.&nbsp

C.&nbsp

D.&nbsp

E.&nbsp

F.&nbsp

G.&nbsp

H.&nbsp

I.&nbsp

13.

Who's your celebrity crush?

A.&nbsp

B.&nbsp

C.&nbsp

D.&nbsp

E.&nbsp

F.&nbsp

G.&nbsp

H.&nbsp

I.&nbsp

14.

Pick your dream home

A.&nbsp

B.&nbsp

C.&nbsp

D.&nbsp

E.&nbsp

F.&nbsp

G.&nbsp

H.&nbsp

I.&nbsp