G1 My Little Pony Quiz. If You Are A Fan Try Out This Quiz.
40 Questions
| Total Attempts: 269
---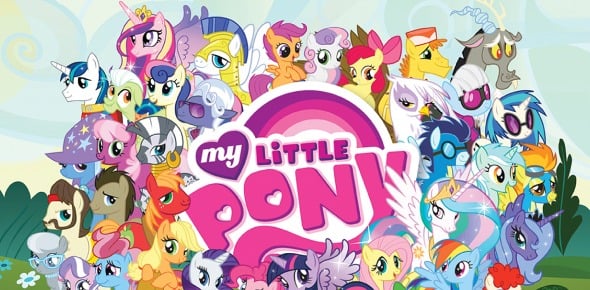 My little pony is a toy line originally made for girls by Hasbro, which has since, then been featured in movies and TV series. If you are a fan try out this quiz. All the best.
---
1.

Which pony is NOT a boy?

A.&nbsp

B.&nbsp

C.&nbsp

D.&nbsp

2.

Which pony was not released in the USA?

A.&nbsp

B.&nbsp

C.&nbsp

D.&nbsp

3.

What is Baby Shaggy's symbol?

A.&nbsp

B.&nbsp

C.&nbsp

D.&nbsp

4.

What symbol has never been on a G1 pony?

A.&nbsp

B.&nbsp

C.&nbsp

D.&nbsp

5.

Which pony does not have a baby?

A.&nbsp

B.&nbsp

C.&nbsp

D.&nbsp

6.

Which pony is from the second set of Princess Ponies?

A.&nbsp

B.&nbsp

C.&nbsp

D.&nbsp

7.

Which Perfume Puff pony has a yellow body?

A.&nbsp

B.&nbsp

C.&nbsp

D.&nbsp

8.

What type of pony is Glow?

A.&nbsp

B.&nbsp

C.&nbsp

D.&nbsp

9.

Which Sea Pony is a baby?

A.&nbsp

B.&nbsp

C.&nbsp

D.&nbsp

10.

Which pegasus was not released in the Firefly pose?

A.&nbsp

B.&nbsp

C.&nbsp

D.&nbsp

11.

Which one is not a Flutter Pony?

A.&nbsp

B.&nbsp

C.&nbsp

D.&nbsp

12.

Which pony is a unicorn?

A.&nbsp

B.&nbsp

C.&nbsp

D.&nbsp

13.

What color is Sweet Pop?

A.&nbsp

B.&nbsp

C.&nbsp

D.&nbsp

14.

What color is Swirly Whirly's hair?

A.&nbsp

B.&nbsp

C.&nbsp

D.&nbsp

15.

Which pony does NOT have a flower symbol?

A.&nbsp

B.&nbsp

C.&nbsp

D.&nbsp

16.

Which pony friend is a llama?

A.&nbsp

B.&nbsp

C.&nbsp

D.&nbsp

17.

Which pony is prone to burning when sun faded?

A.&nbsp

B.&nbsp

C.&nbsp

D.&nbsp

18.

Which pony does NOT have a pink body?

A.&nbsp

B.&nbsp

C.&nbsp

D.&nbsp

19.

Which pony has a rabbit symbol?

A.&nbsp

B.&nbsp

C.&nbsp

D.&nbsp

20.

Which pony was not a mail order?

A.&nbsp

B.&nbsp

C.&nbsp

D.&nbsp

21.

Which pony does NOT have rainbow colored hair?

A.&nbsp

B.&nbsp

C.&nbsp

D.&nbsp

22.

Which pony was not released as a So Soft?

A.&nbsp

B.&nbsp

C.&nbsp

D.&nbsp

23.

Which pony is NOT a G1?

A.&nbsp

B.&nbsp

C.&nbsp

D.&nbsp

24.

Which baby is a First Tooth pony?

A.&nbsp

B.&nbsp

C.&nbsp

D.&nbsp

25.

Which pony is not Twice As Fancy?

A.&nbsp

B.&nbsp

C.&nbsp

D.&nbsp