What Movie Genre Is Your Life?
5 Questions
| Attempts: 145
---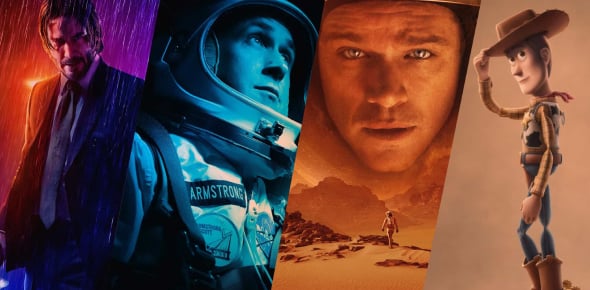 What movie genre is your life most like? Find out in this quiz!
---
You May Get
romance
you are a very romantic individual. your life usually consists of chocolate & roses
adventure
you are a very adventurous individual. you never give up, and you are never afraid to try new things.
& many more results.
Start this quiz
to find your result.
1.

What is your favorite color?

A.&nbsp

B.&nbsp

C.&nbsp

D.&nbsp

Grays and metallic colors

E.&nbsp

2.

What is your favoritef pasttime?

A.&nbsp

I like to discover new things

B.&nbsp

I like to be in my own world

C.&nbsp

D.&nbsp

E.&nbsp

3.

What is your favorite book?

A.&nbsp

B.&nbsp

C.&nbsp

D.&nbsp

E.&nbsp

4.

What is your favorite song genre?

A.&nbsp

B.&nbsp

C.&nbsp

D.&nbsp

E.&nbsp

5.

What is your dream pet?

A.&nbsp

B.&nbsp

C.&nbsp

D.&nbsp

E.&nbsp