Which Clan Are You From? Night, Leaf, Apple, Feather, Or Whisper?
5 Questions
| Attempts: 197
---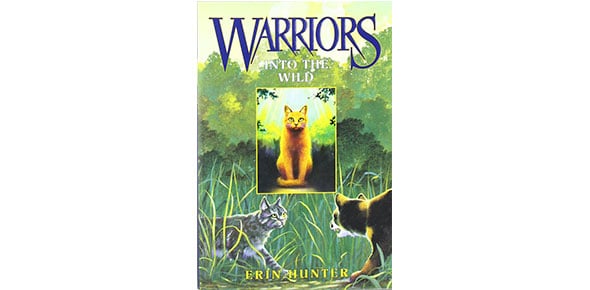 This is a quiz to find out which clan you are in, these clans are roleplays from Chicken Smoothie. NightClan is mine and LeafClan, AppleClan, FeatherClan, and WhisperClan are it's neighboring clans.
---
You May Get
NightClan
NightClan cats are amazing fighters and excellent swimmers, that live near to mountains and like climbing them, though they tend to be mysterious to other clans. The truth is, they are perfectly normal but others still have their suspisions. NightClan cats hunt and fight among the shadows and often have night patrols, they find the night soothing and wonderful, they are very brave, as well. Their favorite prey is fish. NightClan has not had such a good history, they have had four leaders that now belong in the Dark Forest, but luckily, they are good now. Their enemy clan is LeafClan and their ally clans are WhisperClan and FeatherClan.
LeafClan
LeafClan are great hunters and like to stay away from battles and scuffles with others clans. They are known to be loyal and brave, never backing down from a challenge though they rather would not cause a fight. They hunt and fight among the forest, and their enemy clan is NightClan
& many more results.
Start this quiz
to find your result.
1.

Oh no! A cat who is not one of your clan crosses onto your clan's territory! How do you react?

A.&nbsp

He/she is pretty/handsome o3o

B.&nbsp

Snarl and drive them out, they can't be here!

C.&nbsp

D.&nbsp

Attack immediately as a warning until they surrender

E.&nbsp

Tell them to leave and if they don't, do not hesitate to fight

2.

Do you like fishing and swimming?

A.&nbsp

B.&nbsp

C.&nbsp

D.&nbsp

E.&nbsp

3.

You find out that your best friend is mates with a medicine cat/ cat that is not of your clan. What do you do?

A.&nbsp

Tell your leader, of course!

B.&nbsp

Keep it a secret though you regret it

C.&nbsp

Uh... uh... what do I do?! Someone help!

D.&nbsp

E.&nbsp

4.

Where do you like to fight? Where are you better at fighting?

A.&nbsp

In the water and in trees

B.&nbsp

In the water and in the shadows

C.&nbsp

In the forest and in the open

D.&nbsp

In the water and in the undergrowth

E.&nbsp

In the forest and in the undergrowth

5.

What is your favorite prey?

A.&nbsp

Fish and sometimes squirrels

B.&nbsp

C.&nbsp

D.&nbsp

E.&nbsp