Cae Cambridge Advanced Listening
---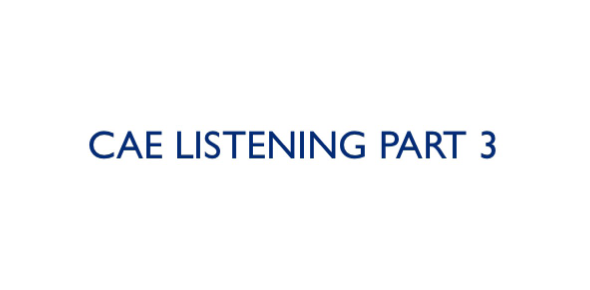 PROFESOR NATIVO GRATIS COM/LISTEN
---
1.

21.

Explanation

"I agreed for the sake of keeping the peace....... It really brought us together." He''s talking about his girlfriend, NOT a family member (his dad taught him when he was 7).

2.

22.

Explanation

"Everyone puts in £20 towards a weekend away, and whichever of us finishes first gets to go on it. Well, they didn't need to ask me twice!"

3.

23.

Explanation

"I only do it to keep my dad company"

4.

24.

Explanation

"I'd got plenty of sponsors, too, which was the whole point after all." Even though his mum and dad are proud, he doesn't say he did it for that reason.

5.

25.

Explanation

"I think he just wanted someone to train with. I thought it would do him some good – me too, probably - so I agreed."

6.

26.

Explanation

"my stubborn refusal to wear lycra...........it would have been more comfortable had I been properly kitted out!"

7.

27.

Explanation

"There was some mix-up with the online registration though, and I nearly wasn't allowed to start! It was sorted eventually."

8.

28.

Explanation

"there's a lot of inexperienced cyclists now, and they're frankly a danger. Slamming on brakes, wobbling around while trying to eat something. Half of them don't even give their bikes a once-over with a wrench before leaving."

9.

29.

Explanation

"I'll make sure I'm better prepared next time, that's for sure.......... I just didn't make things easy for myself on the day by forgetting basic things like an energy bar, and filling both water bottles."

10.

30.

Explanation

"Our training sessions never lasted long – and it turned out they were totally inadequate. We were so out of shape we barely made it to the finish"