MLP FIM Quiz: Are You An Earth Pony, Unicorn, Or Pegasus?
8 Questions
| Total Attempts: 10873
---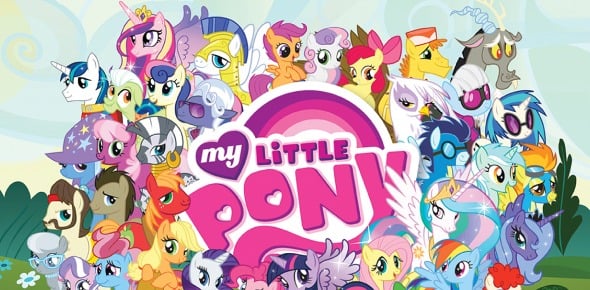 In the wonderful world of My Little Pony: Friendship is Magic, there are several different pony types out there to choose from. For example, there are Earth Ponies, Unicorns, and Pegasus. Which one are you? Take this quiz, and we'll find out together! Good luck!
---
1.

Do you actually watch MLP FIM?

A.&nbsp

B.&nbsp

C.&nbsp

2.

What are you best at?

A.&nbsp

B.&nbsp

C.&nbsp

A lot of things/I'm not sure

3.

What do you do in your free time?

A.&nbsp

Go outside and run around and do whatever

B.&nbsp

C.&nbsp

D.&nbsp

Anything as long as I'm not bored

4.

Don't get mad...what's your favorite color?

A.&nbsp

B.&nbsp

C.&nbsp

D.&nbsp

E.&nbsp

F.&nbsp

G.&nbsp

H.&nbsp

5.

What do you want to do?

A.&nbsp

B.&nbsp

Get a perfect report card or be the smartest in the class

C.&nbsp

Travel somewhere or do something fun!

6.

Which is your favorite pony?

A.&nbsp

B.&nbsp

C.&nbsp

D.&nbsp

E.&nbsp

F.&nbsp

G.&nbsp

7.

What do you want to be when you grow up?

A.&nbsp

B.&nbsp

C.&nbsp

D.&nbsp

Vet/animal rescuer/anything to do with animals

E.&nbsp

F.&nbsp

G.&nbsp

8.

Did you like the quiz?

A.&nbsp

B.&nbsp

C.&nbsp

Yes, now, can I see my results?

D.&nbsp

E.&nbsp

F.&nbsp