What Kind Of Reader Are You?
12 Questions
| Total Attempts: 75
---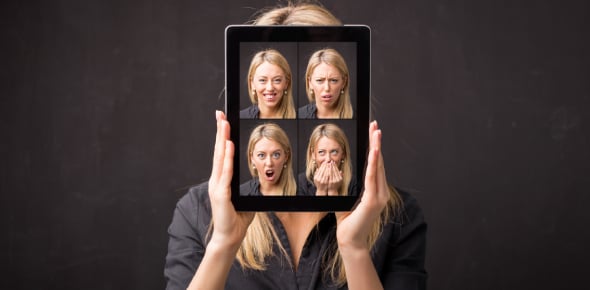 For each question, read all the options first. Then select the one answer that best describes your preference.
---
You May Get
Realistic Fiction
You may like realistic fiction about situations that really happen to people...maybe even to you! How about... The Hate You Give by Angie Thomas Starr Carter lives in a poor neighborhood but attends a fancy private high school. As she is learning how to deal with these two different worlds, her life is crushed when she witnesses the fatal shooting of her childhood best friend Khalil by a police officer. Everyone wants to know what really happened and while Starr wants to tell, opening up the truth could endanger the lives of her and her family by dishonest cops, neighborhood drug lords, and Anti-Police activists. The Outsiders by S.E. Hinton A suspenseful story of how the accidental death of a teen from the wealthy, clean-cut neighborhood gang by a teen from the poor, greasy gang results in growing up too soon for some and not at all for others.
Historical Fiction
You may like a historical fictional book, a novel that takes place during a true time in history and/or involves both real and imaginary people from the past. How about... Sunrise Over Fallujah by Walter Dean Myers Set during the Iraqi War in the early 2000s, this novel is about a young army recruit from Harlem who isn't quite sure why he joined the army. The only thing he knows for sure is he is headed to Iraq on a special war mission called Operation Iraqi Freedom. The only problem is, fighting for the Iraqis' freedom might mean losing his own. Is he up to the challenge? Does he even want it after all? Esperanza Rising by Pam Munoz Ryan Set in Mexico in the early 1930s during the Great Depression, this novel tells the story of a teen Mexican girl named Esperanza whose wealthy life is thrown into chaos when a gang of bandits kills her father and she and her mother are forced to flee the country to find work as servants in the United States.
Non - Fiction
You may like a non-fiction book about a subject, a person, or a true event you are interested in learning more about. How about... The 57 Bus by Daska Slater If it weren't for the 57 bus, Sasha and Richard never would have met. Each day, their paths overlapped for eight minutes as they took the same bus to and from their different schools...one boy was a middle-class white teen who attended a small private school; the other was a black teen from a crime-ridden neighborhood who attended the large public high school. But one afternoon on the bus ride home from school, a violent act left one of the boys severely burned, and the other charged with two hate crimes and possibly facing life in prison. This is a true story. It really happened. Could it happen again? Chew on This! by by Charles Wilson and Eric Schlosser This book tells you facts that everyone needs to know about the fast food industry. Do you know where your McDonald's hamburger really comes from? Read this fascinating book to find out!!!
Mystery, Adventure, or Suspense/Horror
You may like a book that follows the unraveling of a mystery, that gives you literary nightmares, or that takes you on an adventure. How about One of Us is Lying by Karen McManus: Pay close attention and you might solve this. On Monday afternoon, five students at Bayview High walk into detention. Only four make it out of that classroom. Before the end of detention one of them is dead and according to investigators, his death wasn't an accident. or... Anna Dressed in Blood by Kendra Blake: What happens when a teenage boy whose job it is to kill ghosts falls in love with one of the ghosts he is supposed to kill.
Fantasy and Science Fiction
You may like a book that whisks you away into a fantasy world...one ruled by faerie queens, perhaps, or one on a futuristic planet. How about The Maze Runner by James Dasher: When Thomas wakes up in a strange tower he realizes his memory has been erased and he is surrounded by other kids whose memory is also gone. Outside is a limitless, ever-changing maze which is their only way out—and no one's ever made it through alive. The Lightning Thief by Richard Riordan The life of Percy Jackson gets a lot more complicated when he learns he's the son of the Greek god of the sea, Poseidon. As if being a teenager isn't hard enough, he must stop the fighting amongst the Olympians before it turns into a full-blown war on Earth; rescue his mother from Hades, god of the underworld; and journey across the USA to catch a thief who has stolen Zeus's thunder bolt. And you thought covering your zit was hard!
Graphic Novels
You may like a graphic novel that tells the story through just as many pictures as words. How about... Dragon Ball by Akira Toriyama A Japanese Anime graphic novel that follows the adventures of Goku, a strong naive boy who sets out on a journey to find the Dragon Balls that he has been told will grant him seven wishes. Drama by Raina Telgemeier A graphic novel about a teenage girl who loves theatre, but can't sing. So, instead of trying out for the school play, she volunteers to make the sets. She soon learns that the drama is not just on stage. It is behind the scenes, too, and, unfortunately, she has to deal with it even though she is not even in the play.