English Grammar Quiz: Past Tense Of Irregular Verbs!
20 Questions
| Total Attempts: 17487
---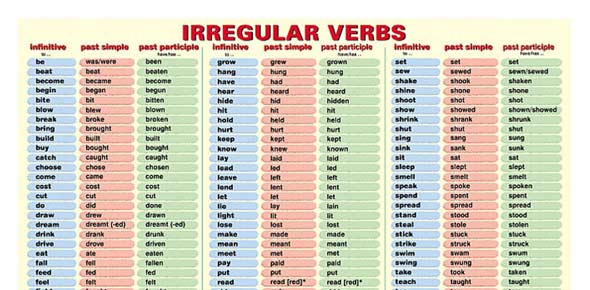 Irregular Verbs as the term describes itself are irregular, unlike other verbs, meaning that these types of verbs follow a typical pattern, which is inconsistent and confusing. Well, that's quite confusing too. So, take this quiz to have a test of your knowledge of so.
---
1.

Go

2.

Take

3.

Teach

4.

Have

5.

See

6.

Write

7.

Sell

8.

Meet

9.

Eat

10.

Sleep

11.

Sit

12.

Make

13.

Drive

14.

Catch

15.

Fly

16.

Bring

17.

Do

18.

Give

19.

Think

20.

Understand