What Do You Know About Indus Valley Civilization?
10 Questions
| Total Attempts: 3002
---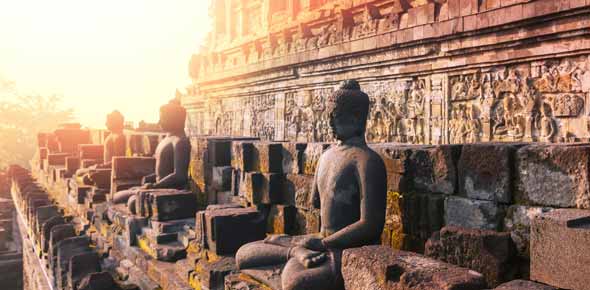 The Indus Valley Civilization was an ancient civilization located in what is Pakistan and northwest India today. The archaeological evidence proved the existence of a highly developed city of the ancient time. Please read each question carefully and choose the best possible answer There is a 10-minute time limit. So, let's try out the quiz. All the best!
---
1.

When did people start moving into the Indus Valley?

A.&nbsp

B.&nbsp

C.&nbsp

D.&nbsp

2.

What was the name of the group that first moved into the Indus Valley from Central Asia?

A.&nbsp

B.&nbsp

C.&nbsp

D.&nbsp

3.

What term means the movement of a person or group from one place to another?

A.&nbsp

B.&nbsp

C.&nbsp

D.&nbsp

4.

What was the name of the language the Aryans brought with them?

A.&nbsp

B.&nbsp

C.&nbsp

D.&nbsp

5.

Which of the following was not a city in the Indus Valley civilisation?

A.&nbsp

B.&nbsp

C.&nbsp

D.&nbsp

E.&nbsp

6.

Mohenjodaro, in the local language, means "the mound of the living."

A.&nbsp

B.&nbsp

7.

Harappa was a port city with international trade.?

A.&nbsp

B.&nbsp

8.

Which of the following is NOT a well-known piece of art excavated from the towns of the civilisation?

A.&nbsp

B.&nbsp

C.&nbsp

D.&nbsp

9.

The Swastika can be found among the motifs in the Indus Valley script.

A.&nbsp

B.&nbsp

10.

Which of the following is not a remarkable feature of the civilisation?

A.&nbsp

B.&nbsp

Planned cities with drainage and water supply

C.&nbsp

D.&nbsp

Earliest known dock found in the world

E.&nbsp