How Well Do You Know About USA?
11 Questions
| Total Attempts: 41
---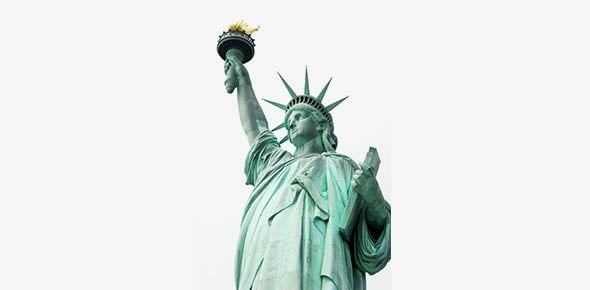 The United States contains a distinct culture and population. Probably no other country has a wider range of racial, ethnic, and cultural types. Do you love your country? Are you proud to be an American? If yes, then do attempt this quiz to find out how much do you actually know about the United States. So, let's try out the quiz. All the best!
---
1.

How many states are in the US?

A.&nbsp

B.&nbsp

C.&nbsp

D.&nbsp

E.&nbsp

2.

What is the largest city in the US?

A.&nbsp

B.&nbsp

C.&nbsp

D.&nbsp

E.&nbsp

3.

When did the US become a country?

A.&nbsp

B.&nbsp

C.&nbsp

D.&nbsp

E.&nbsp

4.

Who was the FIRST US president?

A.&nbsp

B.&nbsp

C.&nbsp

D.&nbsp

E.&nbsp

5.

What is the most populated state in the US?

A.&nbsp

B.&nbsp

C.&nbsp

D.&nbsp

E.&nbsp

6.

What country borders NORTH of the US?

A.&nbsp

B.&nbsp

C.&nbsp

D.&nbsp

E.&nbsp

7.

What is the American National Anthem called?

A.&nbsp

B.&nbsp

United States National Anthem

C.&nbsp

D.&nbsp

E.&nbsp

8.

What is the least populated US state?

A.&nbsp

B.&nbsp

C.&nbsp

D.&nbsp

E.&nbsp

9.

What day was the terrorist attack where the Twin Towers were struck by two planes?

A.&nbsp

B.&nbsp

C.&nbsp

D.&nbsp

E.&nbsp

10.

Who won the 2016 presidential election?

A.&nbsp

B.&nbsp

C.&nbsp

D.&nbsp

E.&nbsp

11.

What ocean borders the EAST of the US?

A.&nbsp

B.&nbsp

C.&nbsp

D.&nbsp

E.&nbsp