How Many Bands Do You Know?
5 Questions
| Attempts: 632
---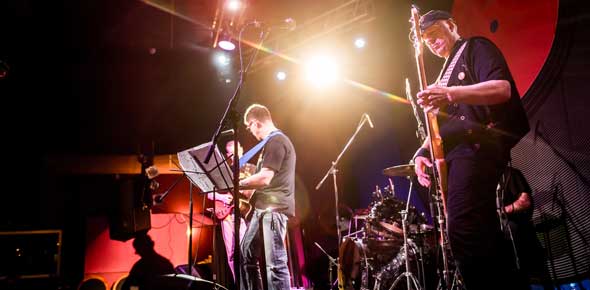 Do you think you know your bands? Even the less heard of ones? Try this quiz!
---
You May Get
Music Mania
You know every band under the sun! You love music and are maybe a bit too obsessed. Well done!
Super Fan
You have heard of loads of bands, though there are a few you don't know. You love music, so well done!
& many more results.
Start this quiz
to find your result.
1.

Have you heard of Greenday?

A.&nbsp

B.&nbsp

C.&nbsp

D.&nbsp

2.

Have you heard of Nirvana?

A.&nbsp

B.&nbsp

C.&nbsp

D.&nbsp

3.

Have you heard of Flight of the Conchords?

A.&nbsp

B.&nbsp

C.&nbsp

D.&nbsp

4.

Have you heard of System of a Down?

A.&nbsp

B.&nbsp

C.&nbsp

D.&nbsp

5.

Have you heard of Evenescence?

A.&nbsp

B.&nbsp

C.&nbsp

D.&nbsp