What Do You Know About Black History?
8 Questions
| Total Attempts: 369
---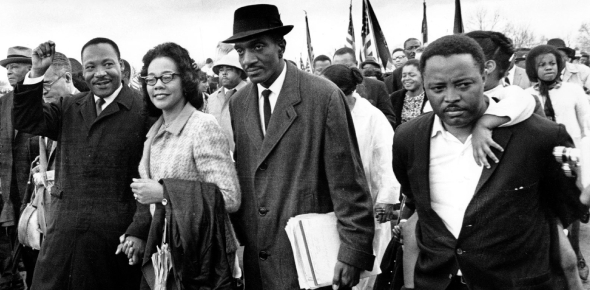 Whenever you see or hear black people, the one thing that crosses your brain might be rapping, cool talking etc, right? But just like all other communities or races around the world, black people have a deep history too. It's not just about being "yo" or rap like lighting but historical events that will be asked in this quiz. So, do you know your history?
---
1.

What was the first American Colony to abolish slavery?

A.&nbsp

B.&nbsp

C.&nbsp

D.&nbsp

E.&nbsp

2.

What was the first black newspaper?

A.&nbsp

B.&nbsp

C.&nbsp

D.&nbsp

E.&nbsp

3.

Who was the first black astronaut to walk in space?

A.&nbsp

B.&nbsp

C.&nbsp

D.&nbsp

E.&nbsp

4.

Which black leader/ activist has given this amazing speech "I have a dream"?

A.&nbsp

B.&nbsp

C.&nbsp

D.&nbsp

5.

Who was the first African American to serve as a US Supreme Court Justice?

A.&nbsp

B.&nbsp

C.&nbsp

D.&nbsp

6.

Who was the first African American to win an Academy Award?

A.&nbsp

B.&nbsp

C.&nbsp

D.&nbsp

7.

Who was the first African American to perform at the White House?

A.&nbsp

B.&nbsp

C.&nbsp

D.&nbsp

8.

What year was the Thirteenth Amendment ratified, abolishing slavery?

A.&nbsp

B.&nbsp

C.&nbsp

D.&nbsp