Christmas In Great Britain And America
---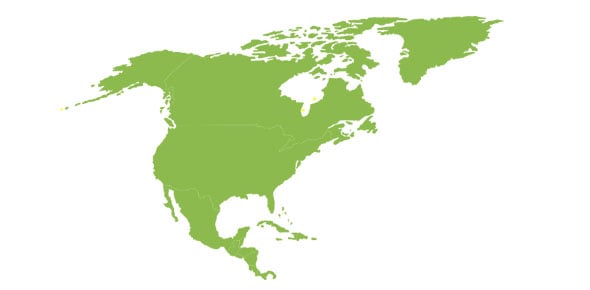 This quiz is for beginners. It can be used in class 6 (textbook "New Millennium English, Unit 5)
---
1.

When is English Christmas?

A.&nbsp

B.&nbsp

C.&nbsp

Correct Answer

C. December,25

Explanation

Christmas is traditionally celebrated on December 25th. This date is recognized as the birth of Jesus Christ and is observed by Christians around the world. It is a public holiday in many countries and is marked by various customs and traditions, such as exchanging gifts, decorating trees, and attending church services. While some Christian denominations may celebrate Christmas on different dates, December 25th is the most widely accepted and recognized date for the celebration of Christmas.

2.

Father Christmas puts presents in the ..............

A.&nbsp

B.&nbsp

C.&nbsp

Correct Answer

B. Stockings

Explanation

Father Christmas puts presents in stockings. Stockings are traditionally hung by the fireplace on Christmas Eve, and it is believed that Father Christmas fills them with gifts for children. This tradition dates back to the story of Saint Nicholas, who was said to have left gold coins in the stockings of three poor sisters. Today, stockings are a common symbol of Christmas and are often filled with small toys, candy, and other treats.

3.

There is a custom of kissing under this plant.

A.&nbsp

B.&nbsp

C.&nbsp

Correct Answer

C. Mistletoe

Explanation

Mistletoe is the correct answer because it is a plant that is traditionally associated with the custom of kissing. During the holiday season, it is common to hang mistletoe in doorways or other prominent locations, and when two people find themselves standing under the mistletoe together, it is customary for them to share a kiss. This tradition has been passed down through generations and is often seen as a playful and romantic gesture during the festive season.

4.

When is Boxing Day?

A.&nbsp

B.&nbsp

C.&nbsp

Correct Answer

A. December,26

Explanation

Boxing Day is observed on December 26th. It is a public holiday celebrated in several countries, including the United Kingdom, Canada, Australia, and New Zealand. The origin of the name is unclear, but it is believed to have originated from the tradition of giving boxes of gifts to the less fortunate on this day. It is typically a day for relaxation, spending time with family and friends, and enjoying various activities such as shopping, sports events, or outdoor outings.

5.

How many reindeers does Santa Claus have?

A.&nbsp

B.&nbsp

C.&nbsp

Explanation

Santa Claus is commonly depicted as having nine reindeer. This is based on the popular Christmas poem "A Visit from St. Nicholas" by Clement Clarke Moore, also known as "The Night Before Christmas," which mentions the names of Santa's reindeer as Dasher, Dancer, Prancer, Vixen, Comet, Cupid, Donner, Blitzen, and Rudolph. These nine reindeer have become widely recognized and associated with Santa Claus, making "nine" the correct answer.

6.

What is the name of Santa's chief reindeer?

A.&nbsp

B.&nbsp

C.&nbsp

Explanation

Rudolf is the correct answer because he is commonly known as Santa's chief reindeer. Rudolf became famous for his red nose, which helped guide Santa's sleigh through foggy weather. He is often depicted as the leader of the reindeer team and has become a beloved character in Christmas folklore.

7.

The first instrument on which the carol 'Silent Night" was played was a ..........

A.&nbsp

B.&nbsp

C.&nbsp

Explanation

The carol "Silent Night" was first played on a guitar. This is because the carol was composed by Franz Xaver Gruber, a musician who played the guitar. The guitar's soft and melodic sound would have been fitting for the gentle and peaceful nature of the carol. Additionally, the guitar is a versatile instrument that can be easily played and accompanied with singing, making it a suitable choice for performing the carol.

8.

What thing do English people put into the Christmas pudding?

A.&nbsp

B.&nbsp

C.&nbsp

Explanation

English people traditionally put a coin into the Christmas pudding. This is done as a symbol of good luck and prosperity for the person who finds it in their slice of pudding. It is a long-standing tradition that dates back many years and adds an element of excitement and surprise to the festive dessert.

9.

What do children leave for the reindeer?

A.&nbsp

B.&nbsp

C.&nbsp

Correct Answer

C. A carrot

Explanation

Children leave a carrot for the reindeer. This is a common tradition during the Christmas season, where children leave treats for Santa's reindeer as a way to thank them for pulling Santa's sleigh. Carrots are often chosen because they are a popular food for reindeer and are believed to provide them with the energy they need for their long journey.