An Ultimate Trivia Quiz On History Of War!
10 Questions
| Total Attempts: 114
---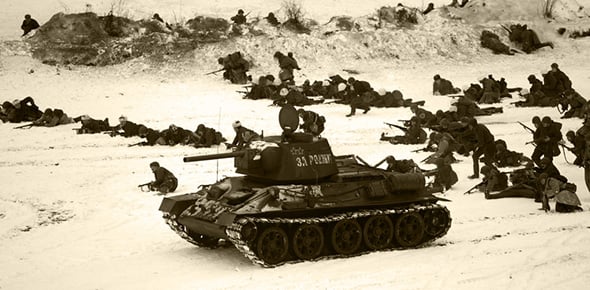 This quiz has been made to test your general knowledge related to Wars fought during the economic crisis. If you're an Avid Reader, then you must be aware of the history of war So, let's try out the quiz. All the best!
---
1.

What was a major economic problem in Europe from 1560 to 1650?

A.&nbsp

B.&nbsp

C.&nbsp

D.&nbsp

2.

What belief stated that kings receive their power from God and are only responsible to God?

A.&nbsp

B.&nbsp

C.&nbsp

D.&nbsp

3.

What war began in 1618, in the lands if the Holy Roman Empire?

A.&nbsp

B.&nbsp

C.&nbsp

D.&nbsp

4.

Parliament declared england a republic, or __________.

A.&nbsp

B.&nbsp

C.&nbsp

D.&nbsp

5.

Why is William of Orange's invasion of England called a "Glorious Revolution?"

A.&nbsp

B.&nbsp

C.&nbsp

D.&nbsp

6.

What stated that all German states, including the Calvinist ones, could determine their own religion?

A.&nbsp

B.&nbsp

Declaration of Independence

C.&nbsp

D.&nbsp

7.

What two towns did the Catholics win in the Thirty Years' War?

A.&nbsp

B.&nbsp

C.&nbsp

Nordlingen and White Mountain

D.&nbsp

America and South America

8.

In 1680, the invention of what weapon made firearms more deadly on the battlefield?

A.&nbsp

B.&nbsp

C.&nbsp

D.&nbsp

Austrian flintlock pistol

9.

A year after whose death did Parliament restore the monarchy?

A.&nbsp

B.&nbsp

C.&nbsp

D.&nbsp

10.

In what country did the Battle of Waterloo take place?

A.&nbsp

B.&nbsp

C.&nbsp

D.&nbsp