Quiz: History Knowledge Trivia Questions And Answers!
15 Questions
| Total Attempts: 77
---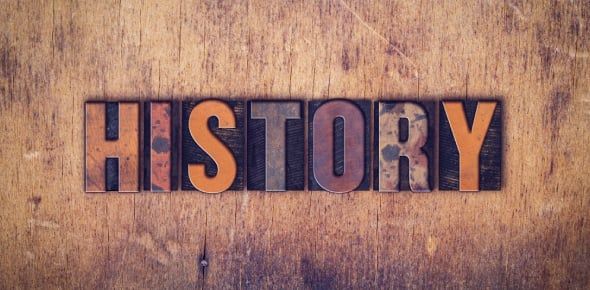 The knowledge test is made up of history trivia questions and answers! There is a lot that you can learn about nations, people and cultures by learning about their history and the quiz below is perfect for someone who wants to test out their history knowledge. How about you give it a try and get to see just how knowledgeable you actually are. All the best and keep an eye out for more quizzes just like it!.
---
1.

A military historian who emphasized the need for a strong navy.

A.&nbsp

B.&nbsp

C.&nbsp

D.&nbsp

2.

Led by William Jennings Bryan and Mark Twain, they rejected the ideas of conquering nations.

A.&nbsp

B.&nbsp

C.&nbsp

D.&nbsp

3.

Established a civil government in Puerto Rico and authorized the president to appoint a governor and part of the legislature.

A.&nbsp

B.&nbsp

C.&nbsp

D.&nbsp

4.

Policy by which strong nations extend control over weaker territories.

A.&nbsp

B.&nbsp

C.&nbsp

D.&nbsp

5.

US Expansion from the Atlantic to the Pacific was a God-given right coined by John O'Sullivan.

A.&nbsp

B.&nbsp

C.&nbsp

D.&nbsp

6.

Naval commodore who sailed into Tokyo Bay, Japan, in 1853.

A.&nbsp

B.&nbsp

C.&nbsp

D.&nbsp

7.

Set forth by President James Monroe in 1823 that discouraged European intervention in the Western Hemisphere.

A.&nbsp

B.&nbsp

C.&nbsp

D.&nbsp

8.

Treaty which made Cuba a protectorate of the United States.

A.&nbsp

B.&nbsp

C.&nbsp

D.&nbsp

9.

The last monarch of Hawaii was King Kalakaua.

A.&nbsp

B.&nbsp

10.

Reasserted the Monroe Doctrine of keeping the Western Hemisphere free from European intervention.

A.&nbsp

B.&nbsp

C.&nbsp

D.&nbsp

11.

The belief that society progresses through natural selection and persons best suited to existing should survive while those that struggle should die out.

12.

Used Big Stick diplomacy to establish US policy in Latin America.

A.&nbsp

B.&nbsp

C.&nbsp

D.&nbsp

13.

Established a"permanent" friendship between Japan and the US and provides fuel for American ships.

A.&nbsp

B.&nbsp

C.&nbsp

D.&nbsp

14.

Spain gave the US Cuba, Puerto Rico, Guam and the Philippines for $20 Million.

A.&nbsp

B.&nbsp

C.&nbsp

D.&nbsp

15.

Utilized dollar diplomacy to establish US policy in Latin America.

A.&nbsp

B.&nbsp

C.&nbsp

D.&nbsp