Are You Predator,Alien,Or Human?
5 Questions
| Total Attempts: 71
---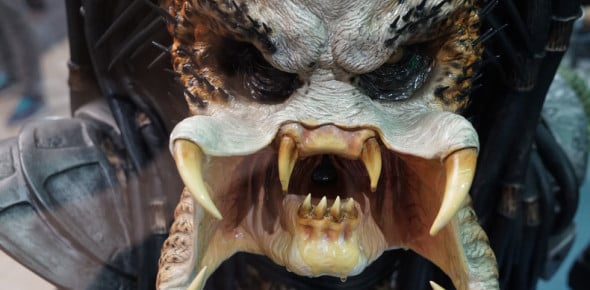 How many peaple wouldn't want to find out if they were one if those three.
---
You May Get
predator
you are the ultimate fighter and badass of the uuniverse
predalien
you are the ultimate combination.
Queen
you can have your children do as you wish.
drone
the footsoldier of the xenomorph race.
face hugger
you have an impenetrable grip that when used no one can escape.
Marine
you are either going to die or have indegestion.
1.

Do you like to have kids

2.

Do you like to be in charge

A.&nbsp

B.&nbsp

3.

Do like to take trophies from anything.

A.&nbsp

B.&nbsp

No I want others to come with it

4.

Would you like to have many people around you.

A.&nbsp

B.&nbsp

Yes as long as there mine

C.&nbsp

Yes as long as there for me and not for money.

D.&nbsp

5.

Do you like to go to mystery places

A.&nbsp

I like to go to other places

B.&nbsp

I would rather experiment on new species

C.&nbsp

I will go if I'm blown there