Are You More Like Miley Cyrus Or Taylor Swift
5 Questions
| Attempts: 1012
---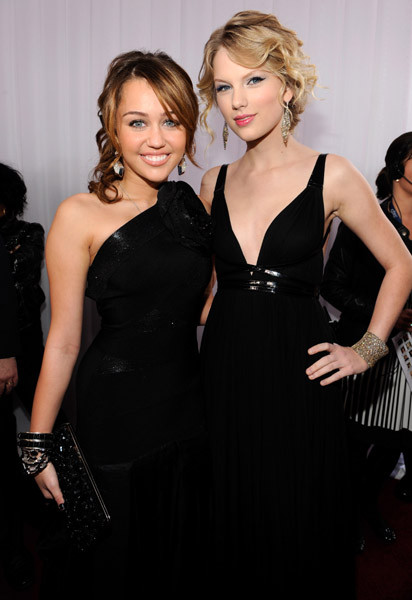 Who do you like better, who are you more like? Let's find out!
---
You May Get
miley cyrus
looks like your the pop star, sweet country, secret devil girl! you love boys and would't mind a kiss or 2, or 100! your on the top of the charts and burni'n it up. you are the celebirty with the most albums and your happy about it!
taylor swift
your the sweet country, boy magenet, pretty, styilish one! every guy in hollywood would be lucky to even see a glimps of you! you are starting small but you are just about up there! keep singing and you'll reach the stars!
1.

When it comes to singing, are you,

A.&nbsp

B.&nbsp

2.

Would you rather,

A.&nbsp

B.&nbsp

3.

Is your hair,

A.&nbsp

B.&nbsp

4.

Who do you admire most,

5.

What animal do you like better?

A.&nbsp

B.&nbsp