Are You A Jock, Prep, Weirdo, Geek, Or Normal?
6 Questions
| Total Attempts: 210
---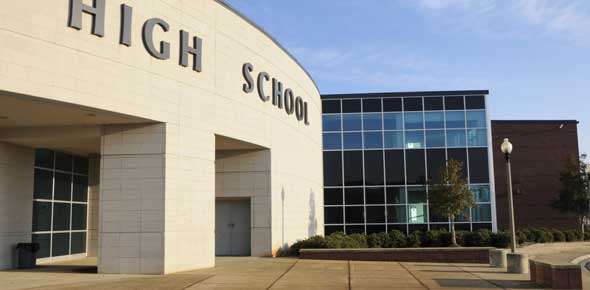 Were do u fit in high school?
---
You May Get
geek
you are sweet but awkward. you may get bullied but u are the smartist in the class and will be the boss of everyone else someday!
prep
u are way into style, ur popular, homecoming queen and a party isnt fun unless ur there
weirdo
well all weirdos are unique, u may be to into manga, goth, or qorky. but dont worry u guys are the best and most fun of them all cause ur the most interesting!
jock
ur into sports get all the girls but maybe not so hot when it comes to grades.
normal!! YAY
you have plenty of friends, get normal grades, and are anoyed by ur parents but have a good relationship with them. u are also very happy with ur life.
1.

What descibes u best?

A.&nbsp

POPULAR says it all (everyone wants to be me)

B.&nbsp

Lots of friends, happy and uncomplicated life

C.&nbsp

Straight a student and only had one girlfriend

D.&nbsp

LOVE sports, all i talk about!!

E.&nbsp

Dont care what anyone thinks about me, i'll do what i do and they can think wat they think!

2.

What is ur appearance lik?

A.&nbsp

Glasses, acne, and clothes from retail store

B.&nbsp

C.&nbsp

Stylish, straight or real curly hair, and a little hint of makeup

D.&nbsp

My sports jersy and jeans

E.&nbsp

Dont care, brushed hair, no makeup and comforable clothes

3.

What do u do in ur free time?

A.&nbsp

Hanging out with friends or at a party or shoping

B.&nbsp

Playing football, baseball, or some kind of sport

C.&nbsp

Internet or tv, cooking, drawing or acting, and listining to alternative rock

D.&nbsp

Playing dungens and dragon, studying for tests

E.&nbsp

With friends just having a good time

4.

What does ur report card look like?

A.&nbsp

B.&nbsp

C.&nbsp

D.&nbsp

E.&nbsp

One D, four Cs, and two Bs

5.

Do u know any songs from avenue Q or musicals word for word?

A.&nbsp

OF COURSE THEIR THE BEST!!!

B.&nbsp

C.&nbsp

D.&nbsp

Umm.... i know some songs but not word for word.

E.&nbsp

6.

Whats ur fav band?

A.&nbsp

This japanese band u wouldnt know

B.&nbsp

C.&nbsp

D.&nbsp

E.&nbsp