Are You Goth, Emo, Rocker, Oldie, Or Other?
5 Questions
| Total Attempts: 91
---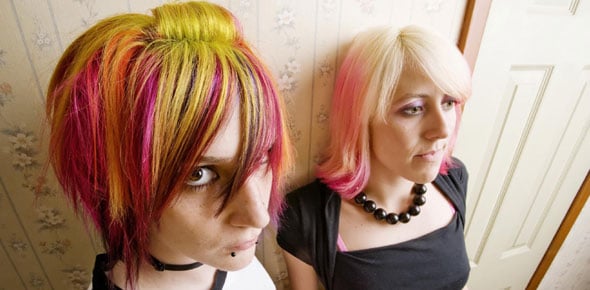 Find out who you are. Are you Emo, Rocker, Oldie, or Other?
---
You May Get
Emo
Ya.... face it; your emo. Your emotions can sometimes control you but you are good.
Rocker
You are a total rocker! You dig new bands and LOVE rock music!
Oldie
YUo are an oldie! You love the old music that was once very popular.
Other
You are not an oldie, rocker, emo, or goth. You are just you and that is unique.
1.

What makeup can you not live without?

A.&nbsp

B.&nbsp

C.&nbsp

D.&nbsp

2.

Do you care about emo at all?

3.

What music do you like?

A.&nbsp

B.&nbsp

C.&nbsp

D.&nbsp

4.

Deppressed?

A.&nbsp

B.&nbsp

5.

Favorite dog?

A.&nbsp

B.&nbsp

C.&nbsp

D.&nbsp